Hey everybody, this is John Breeden interrupting Neal's normal Skirmisher column. Don't worry, he will be back next week with the first column of the New Year.
Every year around this time I like to write a holiday column and talk about all the great moments in gaming that we enjoyed, and why we should all be thankful for them. However, probably like many of you, I don't feel too much like celebrating this year.
As you probably know, here at GiN we lost our founding publisher Nate Wooley, so it's been especially difficult on everyone. I know that many of you have also lost friends and family members too, either due to the kinds of things that always steal away our friends and family, or the insidious COVID-19 virus. I'm truly sorry for your losses. The only words of comfort that I have is that it looks like we are finally getting the tools we need to fight back. I pray that the vaccines work, and we can start saving lives.
So I don't blame anyone for not being in a festive mood this year. Even some of the normal New Year's Eve shows have changed their names to things like Escaping from 2020 or The 2020 Can Kiss My Butt Show. Again, I don't blame them one bit.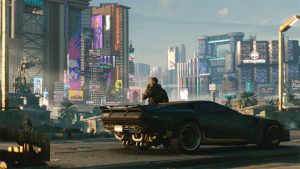 It's almost ironic that even many of the gaming moments that we would normally be celebrating right now came with an asterisk in 2020. In other words, there were strings or even negative elements attached. The release of Cyberpunk 2077 is a perfect example. It's a game that many of us had been waiting to play for almost ten years. And when it finally released, it was full of bugs, and nearly unplayable on the PlayStation 4 or Xbox One consoles. I know that the developers are working on fixes, but they may not arrive in time to save this year.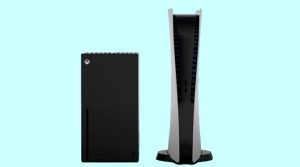 I hear that Cyberpunk 2077 runs better on the PlayStation 5 and Xbox Series X NextGen machines, but here too we find 2020's bad luck striking again. Just like many of you, I was ready to buy one of the new consoles shortly after they launched. My plan was to get a PlayStation 5 first and then maybe an Xbox Series X a little later on. But every time I tried to buy either one, it seems like the bots beat me to it. Stock would get released and within milliseconds they were gone. Shortly after that, they were being resold for huge markups. So yes, I hear the new consoles are nice (one of our reviewers was able to get an Xbox Series X and will have a review soon) but the vast majority of us are out in the cold waiting to buy a console that seems nearly unobtainable right now short of blind luck, divine intervention, or very deep pockets, though I would never recommend feeding resellers who are obviously price gouging.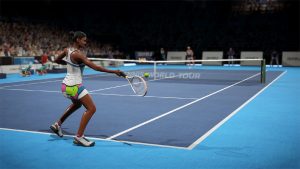 Over on the sports side of the house, a place I rarely venture, the release of Tennis World Tour 2 caused sports fans to rejoice at the prospect of finally having a Tennis game to rival Top Spin 4, which came out way back in 2011. Their joy ended shortly after they played the new game, which turns out is pretty broken in terms of basic tennis mechanics.
But look, I am really trying to put a good spin on 2020, as much as is possible. There were some pretty cool games released this year, for all platforms. Here are a few that the folks here at GiN found particularly enjoyable.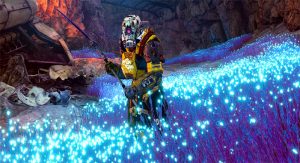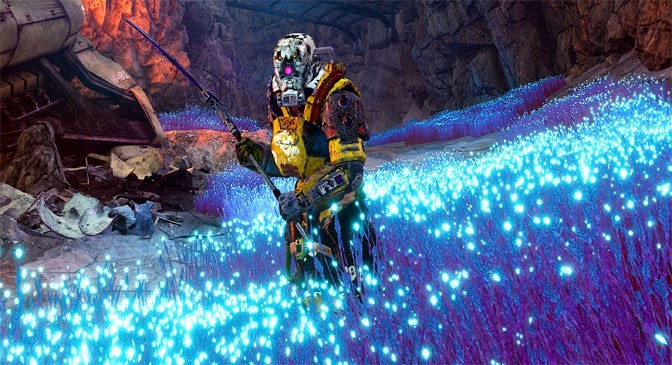 Although not a full game, I had a lot of fun with the DLC for The Outer Worlds, Peril on Gorgon. The Outer Worlds was the game of the year in 2019, and nobody really expected the DLCs. Peril on Gorgon is pretty much like the main game, but a little bit better in every way. It's a fun RPG and sci-fi diversion, and is not very expensive if you own the core game. If not, then you can probably get it at a discount for some platforms now. It adds about eight to 10 hours to the main story, and even if you already saved the universe, the DLC provides a great excuse to play The Outer Worlds all over again.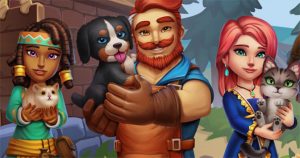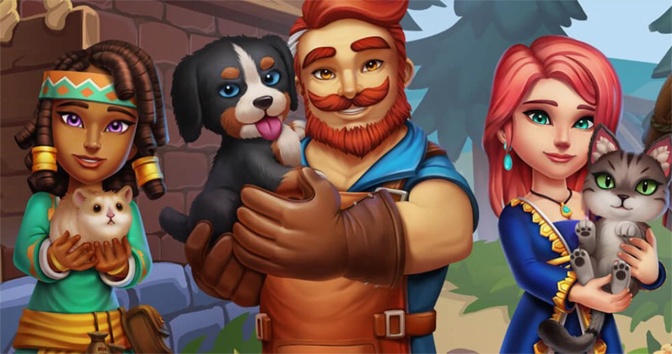 Our Modern Gamer Girl Melissa fell in love with a new crafting MMO called Shop Titans this year. The game puts you in a role of shop owner, but you also craft lots of new things to sell and even sponsor adventurers to go out and acquire new materials for you. The game is wildly popular among the more crafting oriented gamers right now, and even treated its players to a surprise pets expansion. So this one will be rocking well into the New Year.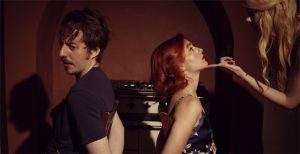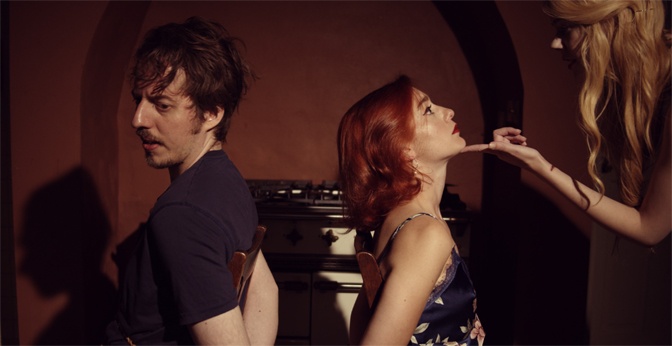 Another fun game uncovered by our Modern Gamer was Dark Nights with Poe and Monroe. Now I know that full-motion video games kind of fell out of favor for a while, but they seem to be making a comeback, and titles like this one from D'Avekki Studios is one of the reasons. The Poe and Monroe game offers a creepy and campy mystery that is kind of like The X-Files TV show, and the actors bring both talent and a sexiness to the role. It's a great escapism game and we hope to see more like it.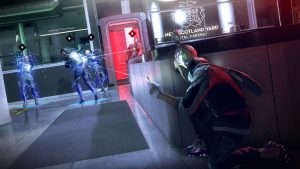 If you are looking for AAA games to admire in 2020, then cast your gaze at Watch Dogs Legion. Not only does it offer a futuristic open world city to explore (in this case a future London) but it actually runs really great on every platform that it released for. We reviewed it on a baseline PlayStation 4, not even a Pro model, and it ran great. It might have had some longer load times, but other than that, there were no performance problems, even when engaged in combat in the middle of a crowded, living city. The Ubisoft folks may need to show CD Projekt how it's done.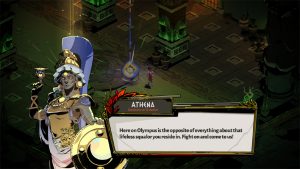 For an amazing game on a little bit smaller scale, our reviewer Matt Jones really could not stop playing Hades. And no wonder, because it's made by Supergiant games, who also created great titles like Bastion, Transistor and Pyre. But as good as those games are, Hades is even better. Everything about this game from the graphics to the Greek mythos-focused story to the fluid gameplay is top notch. And it's rated T for Teen, so other than a little violence, its suitable for almost anyone to play.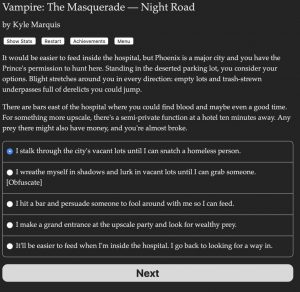 Nothing says modern and high-tech like a text adventure game. Okay, hear me out on this one. I am a huge Vampire The Masquerade fan. So when I heard about the new Night Road game set in that world, I was stoked. Of course I was taken aback when I found out it was a text game, but wow, this is one heck of a great adventure. Written by author Kyle Marquis, it really captures the flavor of that world. And I've never encountered a Vampire game set in the American Southwest, which is also nice. I found myself loving it every time I flipped the virtual page or carefully updated my character. Yes, we have Vampire The Masquerade Bloodlines 2 to look forward to in the New Year, but even that will be challenged to capture the same amazing world flavor as this text adventure puts forth.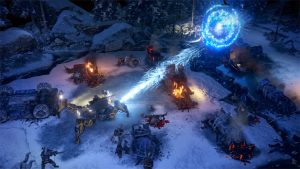 This was a year without a new Fallout game, and other than updates to Fallout 76, which we wont get into, rumors are that we may not see a new Fallout title from Bethesda any time soon. But we do have the original series that Fallout was based on, Wasteland, alive and well. This year we saw its glorious return in Wasteland 3, which took us out of the desert and up into the snowy mountains of Colorado. Wasteland 3 is a deep RPG, and the turn-based combat is a ton of fun too. It also perfectly captures the flavor of the serious but also insanely crazy at times world following a nuclear war. And developers inXile continue to improve the game with patches and streamlining, with rumors of a DLC or two on the horizon.
Can a handful of games redeem 2020? Probably not. But at least we can look back to a few titles and know that at least in terms of gaming, that the year was not a total washout. And there are other good games too, far too many to list in my holiday column before all that eggnog comes calling. I sincerely hope that all of you find a fun game or two to escape what has been a pretty terrible year. And let us all pray that 2021 will be better for everyone.
May your 2021 be a million times better than this year's train wreck. I have high hopes that it will. Happy holidays everyone!