Daedalic Entertainment and I have a pretty extensive resume together since I have been at Game Industry News. This includes reviewing some of their point and click adventures like Deponia to turn-based fantasy strategy games such as Blackguards. During this time I have seen a long string of solid adventure games, but I think they outdid themselves this time with Silence: The Whispered World 2. While this game came out back in 2016, it was recently ported to the Nintendo Switch. Since Game Industry News did not do a review then, I will take care of that now.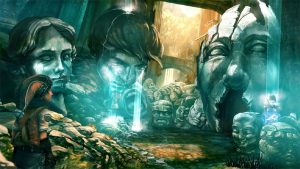 My relationship with point and click adventures have always been rocky, at best. Maybe I haven't reviewed great puzzle games, but most have been boring, illogical or just massive letdowns (Looking at you, Agony). Sometimes I feel like the modern puzzle game is built to either indulge the developer or just frustrate players with trips to the illogical. This caused me to set a pretty low bar, Daedalic's quality notwithstanding.
Well, I was blown away.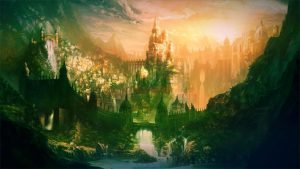 Silence follows Noah and Renie, two children trying to survive a very long war. They are transported into the world of Silence after their shelter is bombed in an air raid. This is where you really get to appreciate the hand painted backgrounds. Silence is easily one of the most beautiful games I have ever played. Mind you, I have been doing this for a long time at a personal level. My first review for GiN posted in 2011 for the DS. However, I have been playing games since the NES and this means I am drawing from an extensive library of games.
[amazon asin=B00JDY9ZRI&text=Pick up the beautiful Silence for Switch, or the platform of your choice, from Amazon today!]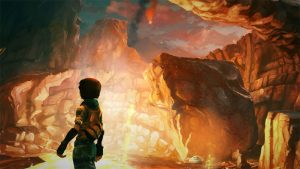 But, none of you are here to listen to me ramble on about games that some of you probably think I'm making up. Silence has an engaging story that makes you want to keep going and growing with the characters. Instead of getting puzzle fatigue, the puzzles unfold organically and feel like they blend perfectly with the gameplay. Each puzzle was slightly on the easy side, but overall could be solved with basic critical thinking skills.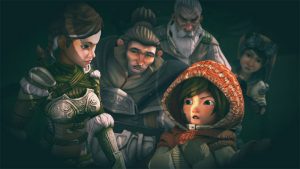 The score was incredible and the voice actors did marvelous with their respective characters. I honestly believe this is where puzzle games and point and click adventure games are heading. Daedalic have really brought the genre into the 3D realm with success. Rather than trying to create something experimental, they found what makes a game fun and built on that.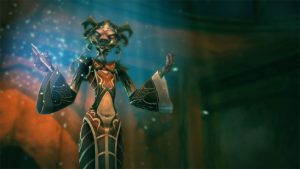 Silence earns my first 5 out of 5 GiN Gem score of 2019 and a recommendation for puzzle game of the year. If you have a switch and you are looking for a great puzzle game, pick up Silence and you will not be disappointed. I'm looking forward to seeing where Daedalic goes from here with their puzzlers and adventure games.