It's that time of year – we're all hitting the booze, decorating the tree and trying not to blow the gift budget on that limited edition nerd must have for yourself, rather than your family. It's also the time when we look back over a year of gaming. Without further ado here are the gaming highlights of 2016.
Uncharted 4
In 2016, we bid farewell to Nathan Drake – everyone's favourite wise-cracking treasure hunter. Naughty Dog delivered a polished, exhilarating game. It's not the best in the series, but it was certainly no dud. Nate had new skills and tools, new characters to quip with and we followed him through the gorgeous and instant classic Madagascar section, through to the abandoned pirate city and even the Highlands of Scotland.
Uncharted 4: Thief's End was a triumphant end to a fantastic series. Even if we don't get to see Nate again, we're already looking forward to newly announced DLC with series antagonists, Chloe and Nadine Ross.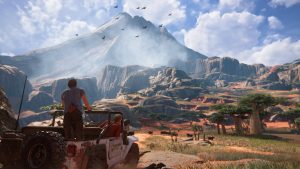 Firewatch
Firewatch was the stylish indie mystery of 2016 and it's hitting a lot of game of the year lists. Campo Santo delivered a strikingly beautiful game, some of the best voice acting of the year and a compelling relationship between Henry and Delilah. The gameplay was pitched just right. Roaming the national park looking for clues or just watching the sunset, while chatting to Delilah was a delightful distraction. However, the ending just took the edge off an otherwise great start to the gaming year.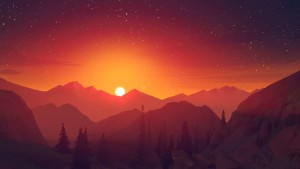 The Kojima/Konami Saga
Following the collapse of the relationship between Konami and Metal Gear auteur, Hideo Kojima in 2015, the pair finally split in 2016. Kojima was officially free and made a return to social media. He launched his new studio Kojima Productions and released the Death Stranding trailer – there were tears of joy. It was massive. Now we've seen the trailer and we're mostly confused, but this is what happens with a free range Kojima – things get weird.
Pokemon Go
Games have long been blamed for childhood obesity. In 2016, that was over. Pokemon Go arrived and people were in parks, bus shelters, libraries – anywhere there was a Pokemon, you'd find clusters of strangers talking and sharing info on critters. Central Park traffic was brought to a standstill, that's the scale it reached. It was the release of the summer, but sadly the buzz was short-lived and gamers retreated back indoors.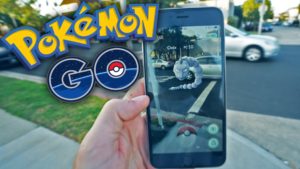 No Man's Sky Backlash
This time last year, the three words on everyone's lips were No Man's Sky. Deep down we knew we expected too much, but we just couldn't help ourselves. The space exploration epic launched in the summer and for some it just wasn't the game everyone had in their head. The gaming community erupted into a Trump-like rally cry for the head of Sean Murray of Hello Games. He was the Hillary Clinton of the piece – not beyond reproach, but certainly not the criminal some claimed him to be.
The dust has settled, as these things do. The first update has launched and people are feeling slightly placated. Despite the disappointment, No Man's Sky is still a beautiful, empty world that makes you feel like a speck in a massive universe. That's a unique feeling because games usually feel more like the Truman Show, when you hit the back wall and the illusion is shattered. And for that Hello Games delivered some, if not all, of the things they promised.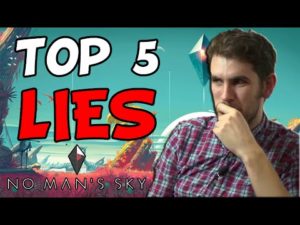 VR: Biggest non-event of 2016
So, virtual reality arrived – yeah, you'd be forgiven if you hadn't noticed. PlayStation VR  launched, as did Oculus Rift and HTC Vive. The lack of killer games means VR is here, but only those willing to splash the cash just to try it out are excited about it. Those I know with a VR headset are waxing lyrical, but then they've got to because they've just spent between £400 and £1,800 (for the Rift plus a PC to run it on) and have to justify it.
That said, some of the VR titles are hitting best of lists for 2016, namely Thumper, a Rez-style rhythm action horror game, if you can imagine that. Supherhot is the FPS that everyone's talking about, with its neat time stop mechanic, where time only moves when you do. It's stark white styling and retro feel also make it a standout FPS, even without the addition of VR. Expect something to make a big splash in VR in 2017.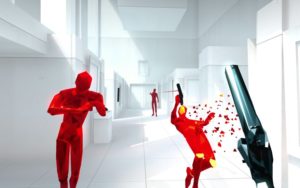 The Last  Guardian
Team Ico finally delivered The Last Guardian, last week, which means many are still playing through the game. My review is landing soon, so let me just say it's a mixed bag. It's a beautiful, frustrating experience, but I'm hoping the ending will pull something out of the bag. The best thing is that we get to play it at all, as it was lost in the development badlands for 10 years. Sometimes dreams really do come true, even if they're a bit worse for wear.

Honourable Mentions
This isn't a best games of 2016 list because we're recording an Argue the Toss Awards show special, so listen out for our games of the year on that. However, 2016 has delivered a wealth of gaming goodness that can't be ignored. At the start of the year, Dark Souls III was consuming all Drew's conversations with me and just about everyone was playing it for its special brand of storytelling through gameplay.
Among the indie winners  Inside, from the team behind Limbo, is one of the highlights of the year. It delivered on atmosphere with quality puzzles, that monochrome aesthetic we've come to love PlayDead for and a story with a real twist. Meanwhile, in multi-playerverse, Overwatch and Titanfall 2 are both ruling the roost. Some people gave up playing anything else, when Overwatch launched with its beguiling cast of characters and compelling FPS action from Blizzard. And to round off a stellar year of gaming Final Fantasy XV is winning the hearts of gamers. It's good to see this series making their fans happy again, as it's been a bumpy ride. I haven't played it yet, but I'm actually tempted, which is something I haven't said about a Final Fantasy game for a very long time. Also worth a mention is Dishonored II, Mafia III and Watchdogs 2 – all stating a case for the value of sequels.
Those are my gaming highlights of 2016, what are yours? Let me know and tune in for the 2016 Argue the Toss Game Awards next week.