"Before the world told you who you should be, do you even know who you were?" is the question this video game asks. It is an exercise in existential dread. Your usual horror game makes you wonder if you will live. "Layers of Fear 2" makes you question if your reality, or even your identity, will survive.
The game starts out with a first person view that locks you in on a deserted turn-of-the-century cruise ship that acts like a haunted house. Things leap out at you, bodies fall, and spooky wooden manikins, the kind you use to sketch or hold clothing abound. The amount of jump-scares is not overwhelming though. The levels of atmospheric dread goes up and down as you move into and through the different environments, so you can never become completely comfortable with your surroundings.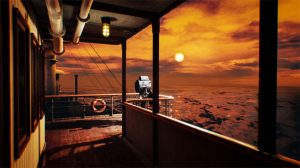 This environment vacillates between a carpeted, Titanic like cruise ship, a wrecked and sinking ship or different nightmare landscapes, or more appropriately, shipscapes. The game is divided into Chapters, with each one giving you more clues about who you are and what happened that got your character in this predicament.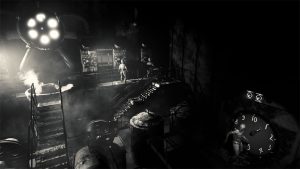 This game is best played with headphones as it makes use of stereo effects, but be warned, when the ships starts to rock and the music and voices move from one side to the other it can cause nausea in addition to fear. It is an immersive, disconcerting and sometimes very shocking, which goes perfectly with the setting of this great story and narrative.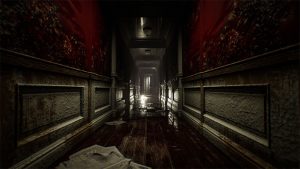 The dialogue is very well written and the various voice actors do a great job of inducing fear with this dialogue; "He that dies pays all debts," and "lose the character and find yourself, find yourself and lose the character" are just some of the statements that make their way into the narrative. The listed writers are Andrzej Madrzak, Bartosz Kapron and Nikodem Wojciechowski.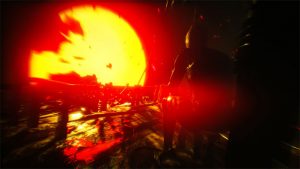 One of the voice actors is Tony Todd, the actor who played the title character in the horror movie classic Candyman Trilogy. He plays the 'Director.' There is also Laurel Lefkow from such video games as "Odyssey to the West" and "Alien vs Predator," who plays the horrific 'Rat Queen.' Glen McCready also does a great job as the creepy narrator.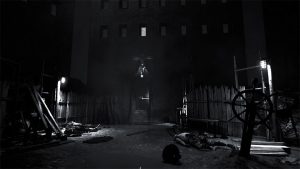 This video game was made by a Polish development studio called Bloober Team SA. We reviewed the first game that Bloober Team ever made, the prequel to his title, Layers of Fear. We also reviewed another game from Bloober, the amazing cyberpunk thriller Observer, which was one of their more recent games, and ended up winning a GiN Game of the Year for best character in 2017.
Since the companies founding in 2008, Peter Babieno and Peter Bielatowicz have been putting out high-quality adventure games that are dripping in atmosphere beyond what you might experience in a typical horror title. Layers of Fear 2 is one of them.