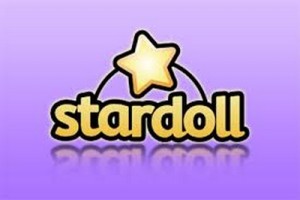 TotallyKidz, TotallyHer's kids' media business unit, announced today an exclusive partnership with Stardoll, the world's largest and most popular online fashion game brand, which offers a social gaming experience for girls and young women who love fashion, shopping, decorating, and making new friends.
Stardoll.com is available in 31 languages with 360 million registered players, making it the largest teen community in the world. Members style a Stardoll in all the latest fashion and makeup, decorate a variety of homes and sell their own fashion and hair designs. With regular content releases, members engage in a game play designed to inspire and encourage creativity and friendships with other players from around the world. On average, 77% are returning visitors, spending 27 minutes on site per visit (Google Analytics, March 2015).
As the largest major collective of independent kids publishers, TotallyKidz recognizes that gaming—whether on PC, mobile, or tablet—is the true 'first screen' and requires kids' full attention. Unlike those of traditional youth properties, the TotallyKidz audience includes independent kids who are more likely to seek out their own entertainment, as opposed to immediately reaching for the television remote.
Launched earlier this year, TotallyKidz delivers high-impact, cross-channel rich media advertising solutions geared towards Fortune 500 brands. Along with proprietary advertising and publishing technologies, TotallyKidz utilizes hundreds of talented content professionals to provide premium content to its audiences.
"TotallyKidz is the ideal partner for us to further develop and strengthen Stardoll's advertising business," said David Nordberg, CCO of Stardoll. "This deal is a significant step in our overall commitment to give our players the opportunity to interact with the most relevant and well-respected premium brands. We're confident our partnership will further establish Stardoll as the preferred choice for any brand looking to reach the "so hard to catch" teenage girl demographic."
"Stardoll epitomizes the kind of premium independent kids' publisher that TotallyKidz aims to serve," said Geoff Schiller, Chief Revenue Officer for Evolve Media, parent company of TotallyKidz. "As a relatively new division, we are thrilled that TotallyKidz continues to gain significant traction through major partnerships with some of the largest kids' publishers in the marketplace. We look forward to offering brand partners our proprietary ad stack within the wildly popular Stardoll setting."