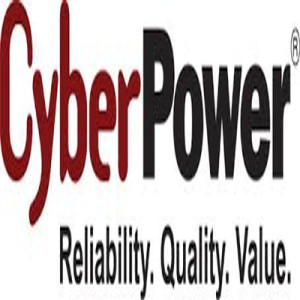 CyberPower Inc., a global manufacturer of custom gaming PCs, gaming laptops, and performance workstations, today announced it has teamed with Micro-Star International Co. (MSI) to launch Venom-X, a program that will allow customers to purchase select MSI-branded products direct from CyberPower Inc. and customize their rig with a full menu of CPU, GPU, RAM and other hardware and service upgrades such as factory-warranted overclocking.
CyberPowerPC is offering a service that takes the retail/etail experience to its next level – the ability to order systems and hardware from a number of first tier manufacturers and configure that system to your own specifications. MSI becomes the first of several partners to participate in the Venom-X customization program.
MSI systems with Venom-X will allow customers to customize and fine tune their configuration of MSI GAMING products with more memory, larger capacity SSDs, higher end GPUs and more.  To launch the service CyberPowerPC will give the Venom-X treatment to the MSI Gaming AIO all-in-one, the MSI Nightblade Z97 mini-ITX system, and Venom-X MS Series Desktops.
The Venom-X MS Series desktops are full-sized, super-powerful desktop gaming PCs that feature the highest-end hardware from MSI, and all of the customization options you've come to expect from CyberPowerPC
Venom-X also offers a safe way to overclock your CPU to obtain maximum performance for running games with high frame rates, opening multiple applications or working with resource-hungry applications that demand a super-fast CPU.  Customers who opt for Venom-X are assured that all factory overclocked systems are fine-tuned with the proper voltage settings and CPU cooling.
"Venom-X service makes gaming personal again by offering customers the ability to configure and upgrade their favorite MSI gaming products," says Andy Tung, president of MSI Pan America.  "We are delighted to be a part of the program and to provide our users with even more options to build their dream machines."