Already in the running for Game of the Year on many outlets' lists, Aspyr Media and Bloober Team attempt to answer a terrifying question in newly released >observer_: What would you do if your fears were hacked? Play as Detective Daniel Lazarski, a neural detective given the authority to hack and invade suspects' minds.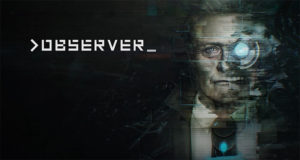 Featuring cyberpunk legend Rutger Hauer (Blade Runner), >observer_ is a first-person psychological horror experience that focuses in on a dark, dystopian vision of the future. Developed by the creators of Layers of Fear, >observer_ is a horror experience meant for mature audiences.
[amazon asin=B074SZ1BSJ&text=Pick up a digital copy of Observer from Amazon and start playing right now!]
Game Informer recently reviewed the game as, "Observer is a must-play for anyone who considers themselves a fan of either sci-fi or horror." while Game Spot says, "Observer is a haunting and remarkable achievement." Both outlets gave >observer_ a 9/10 score.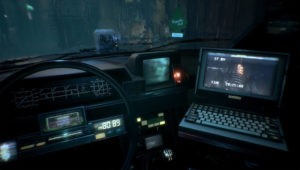 Today only on Chrono.GG, players who purchases >observer_ on PC, will receive a copy of Layers of Fear, Bloober Team's 2016 masterpiece of horror, for free. Additionally, all players who own Layers of Fear in their Steam library will automatically receive a 20-percent discount when they purchase >observer_. This offer is valid until August 29.