By the time this comes out, 2019 will be here and I will be doing my annual tradition of attending MAGFest. This will be my tenth year attending the four day event and I am looking forward to everything. Hopefully I will be checking out some of the newer titles that are coming out as well as some from previous years that I missed. But until then, you know I have to finish my annual best and worst list for 2018 and this year it's going to be a little different.
While I am going to do my usual top 5 for the year, I'm going to call out just ONE title that easily walked away with my award for the worst game of the year. I am only doing one title this year because in the past I've been accused of calling out "easy targets" or games that I have NOT played. If that was true, then I know people will go off on me about not picking Fallout 76 (which I actually enjoyed for what it is) or games like Black Ops 4 for shunning a single player campaign (and once again, advertising itself as a fake PS4 exclusive.) But there was one game this year that absolutely infuriated me to no end, that made me revert back to the days that I hated the series to no end and made me believe that the game completely violates my "Didn't Spend a Dime" philosophy and favors a pay to win mechanic. And that game is…
NBA 2K19 (2K Sports, Played on Xbox One X)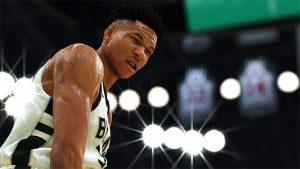 I absolutely HATED this year's release, more so than what they did last year. The last good NBA game to come out was NBA 2K17 because that game actually gave you a fair chance to build up a MyPlayer and make him somewhat competitive. But what about 2K19, you ask? Let's put it this way. I created a player that was supposed to be skilled at field goal shooting and 3-point scoring. But what happens when I actually put those stats to use?
Takes a shot outside the key when wide open: bounces out.
Three point shot in my hot zone when wide open: CLANG!
Tries for a simple layup: rolls out.
Asks for the ball when wide open: Bad Call For Pass or Call For Pass Ignored
Another open shot: Bad Shot Selection
Rinse and repeat!
Even worse, it seems even when I try to grind my character to earn enough VC points to level up, it's still way too little to do anything good and literally forces you to buy VC points with real money in order to "git gud" as everyone says. So for that reason alone, with all the frustration the game has caused me, and for nearly destroying my Xbox Elite controller, congrats 2K, you have my pick for the WORST game released this year!
Ok, I need to calm down. Let's instead talk about GOOD games for once. And surprisingly for 2018, there were a lot of good ones. As always, keep in mind that these are games I actually played, so all of you God of War and Spider-man fanboys can just take your insults elsewhere. This is my list and as always it is my opinion, and these are the games I have chosen as my best of the year.
#5. Dragonball FighterZ (Bandai Namco/Arc System Works, played on Xbox One X)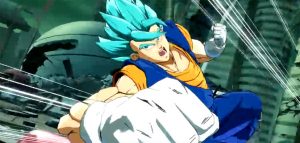 Now THIS was a huge surprise for me. A Marvel Vs. Capcom style fighting game that is actually BETTER than the Marvel series could be? Even more, the game that actually took over Marvel's spot as one of the highlight tournaments of this year's Evo? Color me surprised! It doesn't hurt either that the game is actually quite good, plays well, and looks amazing on a 4K display! Even adding the Funimation cast to do the English voice acting was a nice touch. Sure the lineup is a little smaller compared to other fighting games, but once you find that perfect 3-man team you'll never go to anyone else. I really hope DBZ makes a return to next year's Evo because I will definitely watch!
#4. Frostpunk (11bit Studios, played on PC via Steam)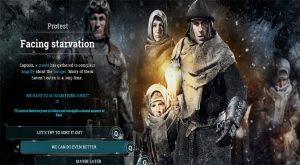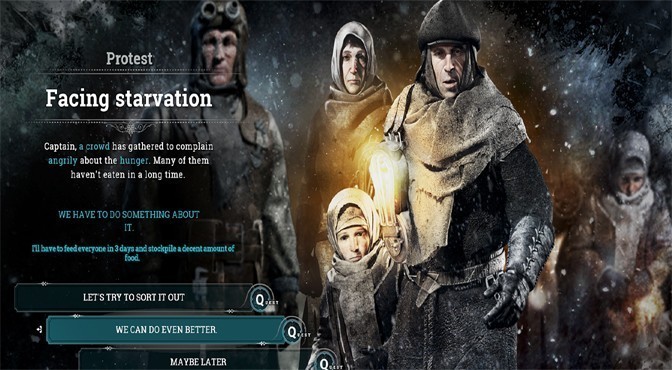 Another surprise title. When I was given Frostpunk to review I thought to myself "yay, another game with an environment I have no interest in." However, this is one time that I'm more than happy to be wrong. FrostPunk turned into a quite challenging city building/resource management/survival masterpiece where you try to survive constantly falling temperatures while making sure your city's generator doesn't overload and dealing with an uprising that threatens to exile you from your own city. Since its release, FREE DLC including the Fall of Winterhome and Endless Mode continue to add value to what was a deep experience. May more DLC come this way come the "winter" of 2019!
#3. Forza Horizon 4 (Playground Games, played on Xbox One X and PC)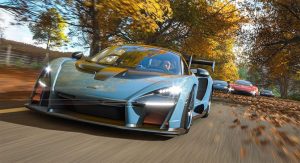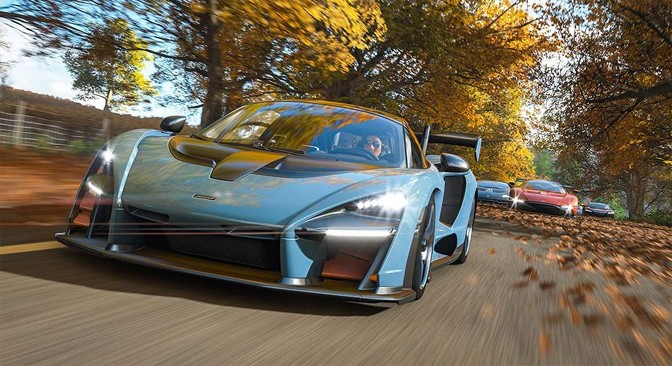 Here come the cries of "easy target" and "Xbot being biased again," but when all is said and done, Forza Horizon 4 was the most fun I had with a racing game this season. The Horizon series was always known for its fast, fun, arcade style gameplay, but this year the addition of seasons that change every week, a deeper community involvement, 60 frames per second gameplay FINALLY coming to consoles, and new weekly challenges keep me coming back for more.
And then, there was Fortune Island…
#2. Red Dead Redemption 2 (Rockstar Games, played on Xbox One X)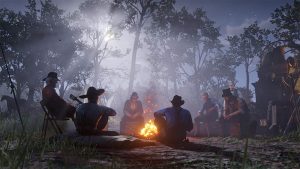 Again, a Red Dead Redemption title ends up at #2. I'm not going to deny how absolutely gorgeous this game is, especially on an Xbox One X, as it is able to play in native 4K with very little frame rate issues. I'm not going to deny that there is a lot to do and even with all the time I have spent on it and I'm only at 40 percent complete. But there were two factors that prevented it from winning the top spot. One, was the obvious, false advertising where the game was not only a "PS4 exclusive," but how that version was played in native 4K, when other websites have proven otherwise.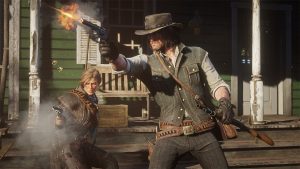 But the other more damning reason it didn't come in at #1 is the game can get very slow at times, especially the opening chapter. It just seemed to drone on for way too long before it got good. Thankfully once you get out into the open the experience is much more enjoyable.
And actually there's a third reason it didn't win, and that reason is…
#1 Assassin's Creed Odyssey (Ubisoft, played on Xbox One X)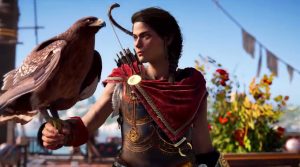 Go figure, a few years ago I criticized the Assassin's Creed franchise for what it was and what I didn't like about it, and now with their change to historical RPGs starting with Origins, they end up with such a winner like Odyssey! Not only was the game entertaining from beginning to end, there was NO GRINDING at all contrary to what other naysayers want you to think, you don't need to spend ANY money on microtransactions, there is way too much to do that will fit even in a one hundred hour play session, and most of all, Kassandra is one amazing character to play as (hence her Badass of the Year victory.)
And sorry, Alexios, her story IS considered canon. Try not to take it too hard.
Never mind….malaka!
As for everyone else, Happy New Year! See you in 2 weeks!
Currently Playing: Metal Gear Solid V
Waiting For: Anthem, Metro Exodus