The newest installment of the Heat series has arrived once again right at the height of race season and it's not hard to tell that the Monster/704 team has been working hard behind the scenes to deliver fans a racer that truly hits on all cylinders!
Hands down, Heat 4 is visually amazing and is easily the most polished version of NASCAR we've seen to date. From boot, the game ships with a brand new user interface that is both snazzy and efficient in terms of navigating your way around the menus. Car models are scaled to near perfection, just like you see on TV, and decked out with great attention to detail ranging from paint schemes to tire treads. Race stadiums have been fleshed out nicely featuring lots of bold colors, course textures, and signature landmarks giving each venue a life of its own. New to the game, some tracks even offer day-to-night transitions allowing you to start a race while the sun is up and finish under the lights!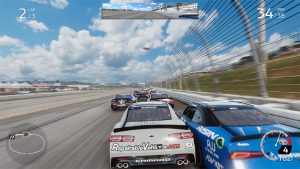 This year you can race in the Monster Energy NASCAR Cup Series, XFINITY Series, Gander Outdoors Truck Series, and the highly popular Xtreme Dirt Tour. There are 38 tracks in all, including the Charlotte Motor Speedway Roval. Every track from all three National Series is available to play along with "Martinsville-Night" in the offline mode if you pre-ordered the gold edition of NASCAR Heat 4. There are 9 dirt tracks in the Xtreme Dirt Tour. Four of them are real: Charlotte, Eldora, Las Vegas and Texas. Two are fantasy/real: Bristol and Richmond and the other three are fantasy only: Drebin, Jefferson, and Taggart.
You may have already seen the trailer for this year's game touting headlines that Monster/704 team would be delivering a complete NASCAR experience to fans in Heat 4. Well given all the new wrinkles and changes to gameplay this year, you can rest assured they have done just that.
Much of the trusted tuning and pit strategies hardcore fans have used in the past to reach victory lane are off the table. Heat 4 brings several new challenges and variables for each individual track meaning several adjustments will need to be made in order to give your team a fighting chance on race day.
[amazon asin=B07SRV5F4R&text=Start your engines with a copy of NASCAR Heat 4 from Amazon today!]
Driver AI has received a significant upgrade this season. Every move and pass you make on the track will impact the behavior of other drivers on the track in regards of how they race you. While this is not necessarily a new feature to the game you'll find the new changes to be much more rewarding and unforgiven at times. In short, you may need some help out there.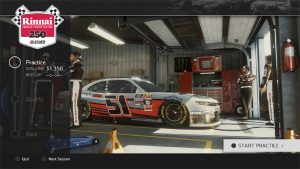 "Draft Partners" is a new feature in NASCAR Heat 4. With this setting ON, AI draft partners will look for you on the track, and even pull out of line to help you. Some will set up in front of you, while others will come up and push you from behind. In Quick Race, any one AI car can be a draft partner making things a bit easier on you, however, if you want more of a challenge, you can go into Options and turn the Draft Partner setting to OFF. It should be noted though that in Career Mode draft partners are made up of friends only. You'll want to keep a frequent check of your reputation screen to see who your friends are. There's a good chance that one or more of them will have your back out there during the race.
You can change the AI Difficulty settings anytime as desired. Difficulty settings range from 85(easiest) to 105(hardest). You can also set AI Difficulty to Auto Easy, Regular, or Hard, and the AI will adapt to your driving skill based on your race results. Besides Difficulty. there are also many other AI settings you can tweak to fit your play style such as tire wear, AI stability, mechanical failure frequency, fuel cell consumption and much more.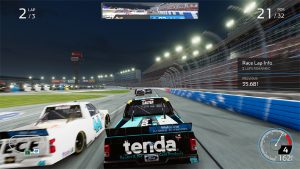 The Monster team has also updated and added to driving aids giving you more control of your racing experience. You can now change your "difficulty preset" to adjust assists and pre-defined levels, or choose "custom" and manually set your assists yourself. There are 6 assists that range from 0-100. There are full descriptions of what each assist does in the Options area. These can also be tuned from the pause menu during a race, so you get instant feedback on how each assist affects your driving experience.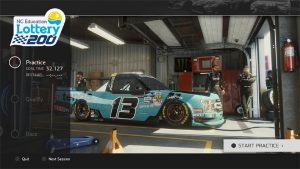 Career Mode is likely where players will be spending most of their offline time. Here you will have two general paths to take: Driver and Owner. When you're a driver, all you do is race. As you drive in career, you will attract the attention of race teams based on your performance. You will get opportunities to arrange contracts with teams throughout your season and drive with those teams. Teams have certain requirements that you must fulfill in order to sign a contract with them. Head to the "future plans" menu to view the list of all teams and the requirements needed to sign. The better the teams, the tougher the requirements.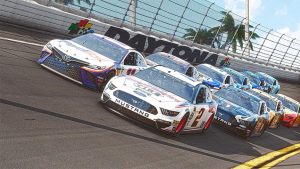 When you're an Owner, you still do the racing, but you're also responsible for the operation of your race team or teams. You will need to hire and train employees, upgrade your facilities, purchase cars and create work plans for your employees and the such. As owner you will prioritize three areas or "departments" of equipment: Aero, Suspension, and Engine. Each car chassis can be upgraded in those three categories. The level of your equipment determines the amount an employee can upgrade a car chassis in those three areas. You will need to improve your equipment in order to maximize your car's performance.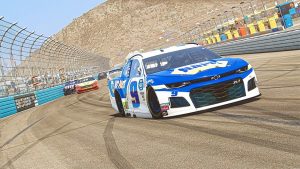 Sponsors are also offered upon starting your own team. You will get a few to choose from and you must make a choice that best suits your needs. Each sponsor provides a signing bonus and a payout per race. The amounts vary depending on the sponsor. Each year you can sign a new primary sponsor and you will attract better sponsors based on how you perform during the season.
For the first time in the series you don't have to race all the circuits to advance through Career mode. With this year's installment, you can choose to start your career in any one of the four available series, and have the option of what series you want to participate in. You can also simulate any races you do not wish to run. This is a highly welcome change for much of the race community.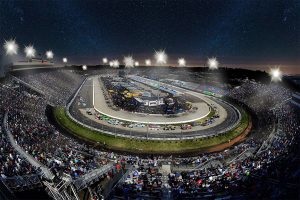 If you plan on taking your race pursuits online, 'World Challenge" is the Esports tournaments feature in NASCAR Heat 4. In order to play you must first register at NASCARHeat.com. Once registered you will participate in two types of sessions: Qualifying and Finals. Qualifying sessions will run from Monday to Friday (dates are subject to change) each week. The goal is to complete a race with the fastest time possible. Afterwards, you will be positioned on the leaderboard based on how your time compares with all other participants of that event. Once the qualifying session ends, you will be placed in one of three Finals brackets: A, B, or C. The best qualifiers will be placed in A with mid-tier qualifiers in B and low-tier qualifiers in C. On Saturday and Sunday, you will race again within your selected Finals brackets to see who can lay down the fastest time possible. Real prizing may be available at times for top finishers. You will need to check back at NASCARHeat.com or keep tabs on the in-game news feed to see what rewards are up for grabs.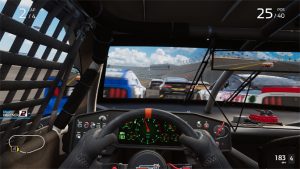 All in all, NASCAR Heat 4 continues to build on all the things that fans loved so much about Heat 3 and definitively shows that the team at Monster/704 Games are headed in the right direction pushing the envelope with each installment to deliver a complete NASCAR experience to its dedicated fan base. One can only wonder what the future holds for this series. In the meantime, NASCAR Heat 4 is definitely worthy of victory lane racking up a solid 4.5 GiN gems.