I was in an unmapped jungle in South America looking for treasure with a team made up of Charles Darwin (no really), an alcoholic Persian translator, a kleptomaniac sailor, a British soldier, and a donkey named Mr. Francis. That's after playing for only 30 minutes. If that sounds crazy it's because it is, and it's wonderful. Indie developed The Curious Expedition is a pixel art adventure simulator that provides fun, challenge, and comedy – all in great measure.
Once you start the main game you are welcomed by an old man near a fire place with a challenge akin to that of Scavenger Hunt; you and a bunch of other explorers ranging from Darwin to Harriet Tubman to find eight treasures first, and whoever does so will join the hall of fame. It's wacky, it's weird, and it's the start of a fun adventure.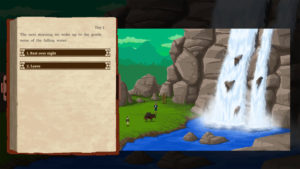 From then on you scour the globe in search of treasure exploring completely unknown regions of the world. Each area you go to begins the same way; get your crew together then reveal parts of the map by moving through it. While doing that you will run into sometimes-friendly-sometimes-not tribes of natives who will offer you rest, to feed you, to recruit from their ranks, or just flat out quietly kill rowdy crew members of yours. These camps can often be a saving grace from the treacherous life of being an adventurer.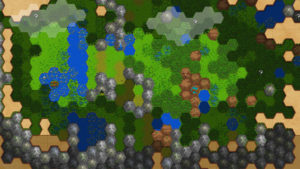 What kind of danger do you face you might ask? Well there are tigers, volcanoes, angry natives and evil curses so please, pick your poison. This kind of variety along with the challenge of a constantly diminishing sanity meter helps emphasize that race feel. Each expedition you go on takes about 10 to 30 minutes total, so you can feasibly finish the game in about two hours. This kind of quick gameplay is helpful as it really allows you to jump in and knock out an expedition or two without really having to worry about giving up your day.
Of course the time spent won't matter if you aren't enjoying it, but you will. The Curious Expedition core mechanic of moving around the map looking for something interesting is simple and straight forward. The maps are well designed so you don't spend inordinate amounts of time trying to find something.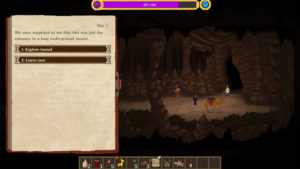 When it comes to running into trouble, there is enough of it in this game. You frequently find yourself in the hunting area of a panther or tiger who wants to eat your face. To defend yourself, the game has an interesting system of rolling dice which you can combine to do more damage. While it's simple, it's also fun, and luckily enough if you don't enjoy it you can just run away from it all anyway.
When you're not being chased by nature's best (or worst depending on your point of view) predators you will find yourself running into mysterious and ALWAYS ominous ancient ruins. These ruins generally have things like from mechanisms that could cause the end of the world or anger the natives, but also treasures that could help prop up your business. This sort of risk and reward system is nice when you are looking to spice up your expedition.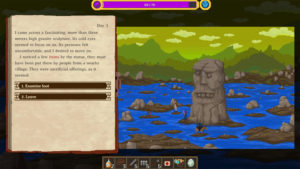 When you are not searching through ancient ruins you are dealing with another problem, your sanity. Yep you go crazy as you move around farther and this can only be countered by eating food. What's the problem there you ask, there is probably food everywhere right? Wrong! Not only that but even if you have food some of your crew might not want to eat what you have to offer and only take high quality rations like alcohol, quickly turning your team into alcoholics. All of these little experiences really make the game enjoyable even in spite of the somewhat simple and repetitive goal.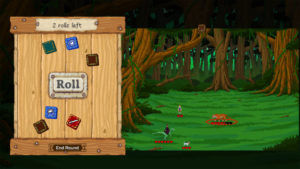 Finally, the game tops itself off with a beautiful pixel art style that is impossible not to love. It is tonally very fitting and extremely pretty to look at. Pixel art is not easy or cheap and this game has it in spades. The only complaint would be the sound design of the game which is very generic. The music and effects aren't much to write home about and in all likelihood you will find yourself blocking it out.
The Curious Expedition is an excellent indie title more than worth the 15 dollars for admission. The gameplay is great, the art is wonderful, and it is truly just fun. If you are looking for a wacky adventure game to add to your library, The Curious Expedition is an excellent choice.