I am one of those people who annoy their friends and family with soccer. It is hard being a soccer loving American, even in 2018. Thus, I have to take my understanding of the game and use a simulation outlet to prevent myself from vomiting a bunch of information about various five midfield formations over my wife. Enter Football Manager 2018.
Football Manager allows me to be a soccer nerd and a business nerd at the same time. Since last year's game there have been some updated features. One of which is the partner system. If players start together consistently they get bonuses which leads to better play since they know each other better. This really helps with attacking if your midfielders and strikers get on the same page.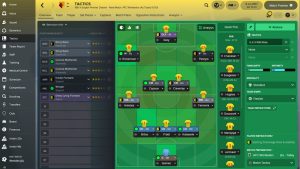 I started as a young unemployed coach and I found a job with Hull City in the English second league. I had to make a choice on if I wanted to bring in my own players to make a mark, or leave the existing ones to keep cohesive. Well, I got off on the wrong foot since I sold a striker to bring in one of my own. Despite winning, the team has been discontent and have argued about the chosen tactics.
This is one of the hardest part of the game. Trying to keep your players happy while still winning games. Remember, you can give tactical adjustments, but you do not control players directly. Things boiled to the point where the players were pushing for my termination.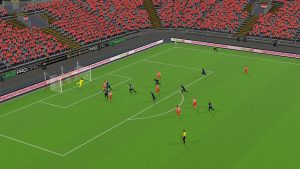 I switched to a flat 4-4-2 and won a couple games and everything simmered down a little. For those who think I am speaking in code, a 4-4-2 means there are four defenders and midfielders, with two strikers up top. The flat means that the midfielders more or less stay horizontal of each other in there base formation. This allows more even coverage on defense than, say, a 4-4-2 wide diamond.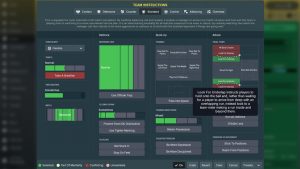 The graphics aren't the best in this game, but that isn't really the point of the game. The point is to stretch your brain and try to dig into the complexities of the sport and figure out how to build and coach your way to success. This game has a VERY, VERY high difficulty and is not for the easily discouraged.
If you think you have what it takes, step into the shoes of a pro football manager with a copy of Football Manager 2018 from Amazon!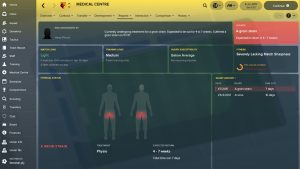 Music and sound are nothing really special. After about twenty or so minutes I just listened to punk rock instead. Of course it was the good stuff like Sum 41 and Bad Religion, which weirdly helped. There is, at least, no annoying commentary that repeats like a cd player on a country road.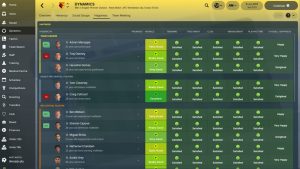 Overall, I had fun with Football Manager 2018. I know fun is subjective and this type of game is not for everyone, but I enjoyed it. The hardness makes me feel accomplished whenever I win a game or go on a win streak. There have also been games where I have nearly had a heart attack because it was so stressful. If you are curious if you could be a soccer coach, here is your chance.
Football Manager 2018 is a real kick for true fans, and easily earns 3.5 GiN Gems overall.