REVIEWERS NOTE: This review of The Vanishing of Ethan Carter Redux will center entirely on the new features released for the Xbox One and Xbox One X. Scores for gameplay and fun will stay the same as the original review which you can read here.
I must preface before I do this review an explanation to my note above. Usually I don't review these types of games, which are referred to as "walking simulators." I know there are those who consider that a negative term, but if you look at the Steam listing for the "Redux" version, that comes up as one of the genres. Usually I get very bored with playing these games, and as such, to be fair to the game and its developers, I have decided to take a different approach from Chella's review back in 2014.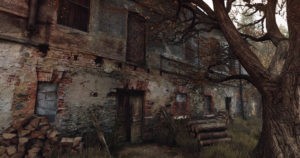 As I am the resident GiN Staff member who is best known for covering the Xbox One X since launch, I agreed to review the game but from a technical point, to show what enhancements were made from the original 2014 release. And in doing so, I found that this version of The Vanishing of Ethan Carter fulfills a lot of requests that I make from other developers who make their games Xbox One X Enhanced.
For starters, the Astronauts partnered with Polish developers SPIN Software to work on the Xbox version, but they refuse to call it a port, and it makes sense. With this release, obviously there is a graphics bump all the way up to native 4K resolution. At native 4K the visuals are just downright amazing, though the frame rate tends to go at around 30 frames per second.
But in a very smart move on the Astronauts and SPIN's part, the game also includes options to run the game at 1080p HD and at 1440p resolutions. And for frame rate junkies such as myself, there is also the option to play the game at a capped 30 frames per second (which works best in 4K) or with no cap at all. At 1080p mode, the game seems to be the most stable running at 60fps, while the 1440p mode also does a good job at reaching the magical 60. Performance is just amazing all across the board.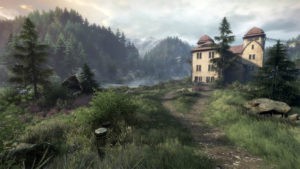 While there are some games that allow tweaking of frame rate and graphics to an Xbox One X owner's comfort level, (Shadow of War and Rise of the Tomb Raider immediately come to mind,) I would like to see more developers allow the choice of what resolution they want to play as well as having the frame rate capped or uncapped. It doesn't have to be a perfect 60fps but at least give the option. So I thank The Astronauts and SPIN for giving us these options.
In addition, to really give The Vanishing of Ethan Carter the true description of a "walking simulator," the Xbox One version has an exclusive (for now, as The Astronauts hinted at other versions on their blog,) a Free Roam mode which takes out all the prompts and in-game actions, allowing players to just look at the scenery and all the capabilities of the Xbox One X. It might not be that much of a game changer, but it's good to see that Xbox can get its own exclusive content for once, and it doesn't always go the other way.
Check out the Vanishing of Ethan Carter on Amazon!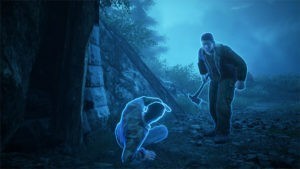 It was here, however that I spent most of my time with The Vanishing of Ethan Carter just to admire how amazing it looks visually, whether it be in 4K at 30fps or 1080p at 60fps. The game is a stunner. Though I do see the possibility of some other Xbox One X Enhanced features that could happen (maybe Dolby Atmos support, please?)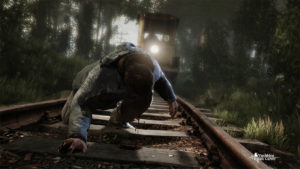 I know this review is different from the others, but speaking from a technical perspective, The Vanishing of Ethan Carter is a marvel. At $20 it might be a bit steep for what Chella said is a four-hour game, even with the new Free Roam mode, but if you do like this series, or walking simulators in general, then you might be experiencing the best looking version available on console.
And for PC owners, I didn't forget about you, as the original game will be available as a Redux version. Even better, those who own the original game will get the Redux upgrade for free!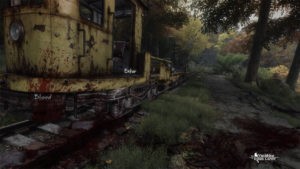 Pros: Ethan Carter finally arrives on Xbox. Visuals look amazing on all settings. Tons of graphic options for resolution, frame rate, and field of view. Exclusive Free Roam mode; finally glad to see Xbox get exclusive content for a change. Free update to Steam
Cons: Making this a Play Anywhere title might make this a better value than its $20 asking price. Would love to see Dolby Atmos support added. Might not win over those who didn't like the original version, or games of this genre.