Wizard World, Inc. (OTCBB: WIZD), North America's largest producer of pop-culture and comic con events, today announced the establishment of a new SocialCon Operating Unit within Wizard World. SocialCon will produce a series of conventions that will feature meet-and-greets, live performances, Q&A panels, autographs, photo ops and more with many of today's most-followed social media influencers. The first SocialCon of 2017 will be held on February 17-18, in conjunction with Wizard World Comic Con Portland at the Oregon Convention Center.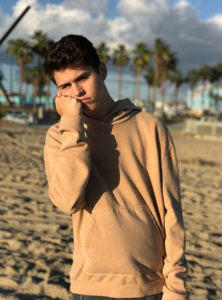 SocialCon will be led by Mike Abrams, founder and CEO of KLiK events, a major producer of social media tours and events, who has joined Wizard World as Senior Vice President of Social Media programming. Abrams will be overseeing all of Wizard World's new social media influencer initiatives, which will be numerous and noteworthy.
"SocialCon will enable Wizard World to capture even more of the young audience of millions that follows these stars on numerous social media platforms," said John D. Maatta, Wizard World President & CEO. "By owning this brand and trademark and working with someone of Mike Abrams' skill and experience in this area, Wizard World is well positioned to dominate this space. This is a natural business extension for Wizard World which will expand its foot print into this vibrant culturally-current and lucrative market segment."
Maatta continued, "During the last number of months we have been working very hard to create a new vibrant and re-imagined company with professionalism and profitability as its hallmarks. The SocialCon business unit is one of a number of new initiatives that we are rolling-out at Wizard World."
"I am ecstatic to join John Maatta, Paul Kessler, and the fabulous team at Wizard World," said Abrams, whose KLiK Events was one of the pioneers of social media events and who has presented large scale shows and tours in L.A. and across the country such as 'Boys Of Summer,' 'CINCO,' and 'Winter Lights.' "As the entertainment landscape continues to change and evolve, especially regarding young people, it is wonderful to be joining a great company that sees the values of social media entertainment, and how it reaches today's younger audience. I am looking forward to great things ahead with Wizard World, a leader in pop culture conventions for many years."
SocialCon Portland will kick off a schedule of events, following along the Wizard World calendar in Cleveland (March 17-19), St. Louis (April 7-9), Philadelphia (June 1-4), Sacramento (June 16-18), Orlando (August 11-13), Chicago (August 24-27), Nashville (Sept. 8-10) and Austin (Nov. 17-19), with smaller Pop-Up SocialCons in various other Wizard World markets.
Each will feature talent from among a variety of influencers from YouTube, Instagram, musical.ly, Snapchat, Twitter, and other social media platforms, along with those popular on forums like YouNow, Instagram and Live.ly. The Portland lineup will include notables Kristen Hancher, Crawford Collins, Justin Blake, featured musical performer Zach Clayton, Nick Bean, Jackson Krecioch, Bryce Hall and special musical guest Johnny Orlando, as well as many others, whose combined follower reach exceeds 50 million.