For the computer games console enthusiasts reading this, the name 'Jump Man' is synonymous with gaming as it was of course the original name for Nintendo's Super Mario. The Jump Man we're looking at today in regard to gaming is very different. 
For starters, it's Jumpman gaming, rather than Jump Man. For another thing, the games we're talking about today aren't played on a games console. That's because we're talking about online betting, primarily in the form of slots and bingo through sites like Trustedbingo.co.uk who list the newest bingo companies.
As you probably know, there's nothing many of us enjoy more after a long day, than getting home, slipping into our sweats, putting our feet up, and enjoying a game or two of online bingo. When it comes to playing these games, though, we need to understand that they aren't created by magic. They have to come from somewhere, which is where Jumpman Gaming enter the fray.
Specialists in designing online gaming software, Jumpman Gaming are proving to be extremely popular amongst online casinos, online bingo sites, and more besides.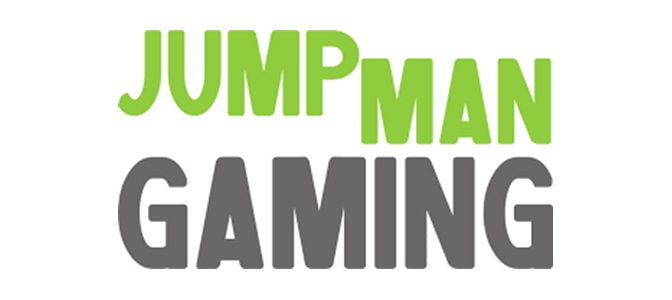 Who are Jumpman Gaming?
Jumpman Gaming describe themselves as innovators in iGaming. They were established more than a decade ago, back in 2009, as a small software development company yet now they are taking the online betting world by storm.
Around 2009, the demand for online bingo was slowly beginning to increase, and the young entrepreneur saw an opportunity to make a lot of money, and he took the bull by the horns.
The Guernsey based Jumpman Gaming was officially born shortly afterwards, and the premise was simple: Develop responsive and popular bingo games that online bingo fans will want to play.
Nowadays, Jumpman Bingo are responsible for one of the largest bingo-based networks in the market today, and they also happen to offer online slots to players as well.
Unique graphics and design
From their initial conception, it was clear that Jumpman Gaming were onto a clear winner. The bingo games and software that they created were extremely responsive and professional, and more and more people got on board.
If you visit their homepage, you'll see that there is a distinctly retro theme to their designs, and this is deliberate. In a nod to the games consoles of the early 90s, Jumpman Gaming have reawakened our love of all things retro and began tugging at the nostalgic heartstrings. With colourful images, and 16-bit graphics, it's clear that they have a target demographic in mind.
Jumpman Gaming games categories
 Jumpman Gaming games currently fall into two unique categories:
The 15 Network actually came to be shortly after the initial conception of the company. Needless to say, it is a bingo-based network, which, despite the name, actually has many more than just 15 sites featured on this unique network. Just some of the casinos featured on the network include:
Cheers Bingo
Charity Bingo
Zingo Bingo
Oh My Bingo
BingoPort
And many more…
Not too long ago, though, back in 2016, because they were doing so well, and because of our ever-growing interest in slots, the Jumpman Slots platform was born. This is a platform which is strictly casino-only, placing an emphasis on reel games. What's interesting about this is the fact that it prioritizes mobile devices. In fact, it is a mobile-first platform designed specifically to be enjoyed on mobile devices, rather than on desktops.
Why we love online bingo
So, now that we know some of the creative experts behind online bingo and online slots, we now want to look at why we fell in love with online bingo in the first place. There are actually a few reasons, including the following:
Convenience – Without a doubt, one of the main reasons why we have fallen in love with online bingo over the last decade or so has to be the convenience. Bingo has been popular for centuries, yet now, thanks to the internet and smart devices, we can play bingo anywhere, at any time. Jumpman Games realised this, and acted accordingly.
Fun – Bingo is fun, and there's no way around that. Playing a game of bingo is a whole lot of fun, especially if you find yourself getting closer and closer to a full house. There's the excitement and anticipation to begin with, then there's the thrill of the game, and who knows, maybe you will be fortunate enough to win big.
Social – Online bingo is also a very social game, as you play against other people, from all over the globe, and you can even chat and socialise with them between games.