Many people across the world take to the internet to experience the gaming industry first-hand. When websites are regularly upgraded and developed, they appeal to the player a lot more and then increase the chances of widening their audience. This is something to consider as a consumer, that the gaming website you want to engage with has high-quality features. Keep reading to find out some of the features to watch out for when hunting for a high-quality gaming website.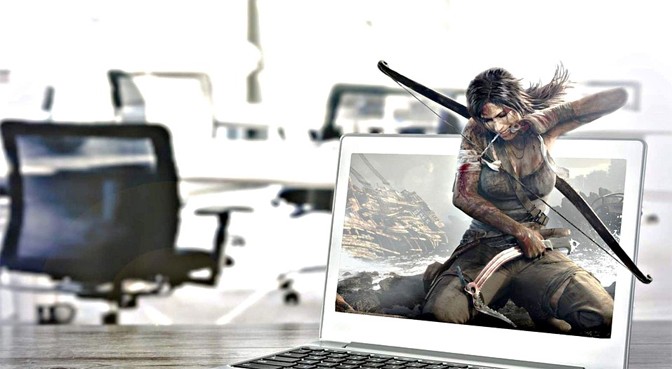 High-quality content
One of the first things to look for on a gaming website is a great selection of games. At times, some websites will only be categorised into a specific gaming type whereby it wouldn't be uncommon to only expect a few larger games rather than loads. However, it is great to look out for websites with endless lists of games; this often means there is a lot more option for players and it is suited to wider audiences. Moreover, the website's content should also be consistently upgraded. Here, game graphics should be improved as well as the features.  Consider this when on the hunt for a fabulous gaming website.
Superior navigation
Secondly, a fantastic gaming website will have superior navigation qualities and be very user-friendly. More often than not, online gaming sites usually make it very easy for consumers to find what they are looking for. They are also very customer-driven whereby customers are provided with top advice and suggestions, whether it is how to play slots online or how to consistently progress onto the next level in different games. As well as this, many great gaming websites usually have a frequently asked questions (FAQ) page. Therefore, when seeking out a high-quality gaming website, ensure that it encompasses great navigation qualities and consists of customer-driven and helpful features.
Engaging features
Another way to spot a high-quality gaming website is to look at the actual website features. Good gaming websites usually have a running theme with engaging graphics, colours and pictures. Similarly relating to the navigation qualities, a good gaming website will also have a place for everything, whether this is a game type, game topic and so on. The style of the site should also largely relate to the theme of the gaming content. For example, if the website only hosts one great game, then the website should relate the theme and colours to that of the game.
As well as this, customers also love balanced websites where different website features are separated. This can help grab user attention and attract more users in the process. For example, if the content is categorised into different groups, this not only helps the consumer find exactly what they're looking for but also helps them browse a selection instead of mindlessly scrolling.
From high-quality content to superior navigation and engaging features, what is the most important factor that you consider when hunting for a high-quality gaming website?