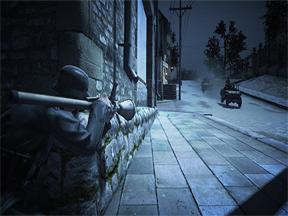 Reto-Moto is proud to announce the new Heroes & Generals "Wars Aren't Won by Tanks Alone" gameplay trailer, showcasing the various different roles you can take in the persistent war between Axis and Allies in the European theater of war and reminding you that you need soldiers to win a war – not just tanks and planes.
A series of updates will hit the live servers during the coming weeks, expanding the armory in Heroes & Generals with tons of new weapons and vehicles for your soldiers.This is in addition to the loads of new content introduced in the recently released 'Oster' update such as new machineguns, new recon vehicles, new assault team types, and much more.
So to celebrate this smorgasbord of new content, the team behind Heroes & Generals releases the "Wars Aren't Won by Tanks Alone" trailer and invites you to keep your eyes peeled for the coming updates that will hit the live servers before you can say "Jagdpanzer acht-und-dreißig T", ten times in a row.