Online gaming is gaining popularity among people interested in having fun and earning money through less conventional ways, which is why more and more gambling platforms are launched daily. There are various gaming software solutions that can make your site unique and convenient for users — all you have to do is find a company specializing in the solution and design you'd like to implement. However, what types of gaming platforms exist?
There are three types of online gaming platforms that are most popular and sought after. They include a casino, poker, and sports gambling platforms. While they can function separately, they can also be integrated and combined together to enhance the interest of your visitors. You just have to decide what area you'd like to specialize in.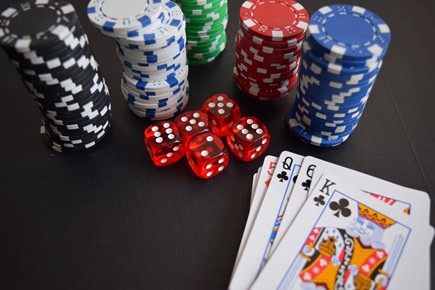 Casino Platform
Undoubtedly, the casino is one of the most popular types of games people are drawn to. This is why there are casino-centered gaming platforms that offer casino games primarily. Only the most popular games are chosen — for example, American Roulette, Craps, a dice game where wagers on the outcome of the roll are made, all possible types of slot games, etc. They are combined in a customized application that forms the basis of the casino gaming platform.
Naturally, such platforms have other important elements. If you're choosing a ready-made software solution for your casino, you'll also be provided with the developed payment system, technical support, and social features, like lists of friends and friends invitation system. You can also ask for a personalized design. Whatever you choose, you'll be able to make sure that your casino platform looks and functions in the best way possible.
Poker Platform
Poker is a game the popularity of which rivals that of a casino. For this reason, many businessmen choose to center their platforms on it, making numerous types of poker variations available. For the best results, it's possible to pick a poker package. For instance, EvenBet Poker package includes the following:
All popular types of poker games and tournaments;
Full safety provision, including anti-bot and anti-fraud systems as well as trustworthy random numbers generator;
Technical support features, from assistance to convenient payment systems.
Furthermore, even if you'd like to focus on poker primarily, it's still possible to include some most common casino games into your platform. Similarly, you can include poker into your casino-oriented site. The choice of focus is yours.
Sports Gambling Platform
Sports gambling is a system focused on betting. Your clients will be able to make pre-match and live bets on various types of sportive games, earning money and testing their luck and prediction skills. Double chance, 3-way, handicap — all popular types of bets are included.
Launching a casino, poker, or sports gambling platform can be a profitable business decision. Choose your focus, then find a company that will realize your plans. In addition, all three platforms can be integrated with one another, so all you have to do is to decide what kind of platform you want.