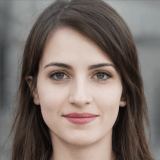 As the Coronavrius forces most of the world to practice social distancing while staying in the privacy of their homes, people are likely to get restless and bored. Though social distancing is necessary in order to ensure the safety and health of the population, it isn't enjoyable and it most certainly isn't entertaining. Whether you are a kid, a teenager, an adult/parent, or a senior/grandparent, you are probably thinking of things to do with your family as you are stuck in self-quarantine. An answer? Board Games!
Board Games are a classic, innocent, and easy way to have fun and spend time with family. In recent years, people have started to gravitate away from board games in order to spend time playing video games and using computer games as a means of entertainment. As you are stuck inside with family members, board games are a great way to make social distancing as entertaining as possible. This post explains the top 5 retro board games to play with the whole family while in self-quarantine.
The Best Vintage Games to Play with the Whole Family
Board games are great for people of all ages because of how simple they are to learn and play. Board games, especially vintage ones, are an outstanding way to bring the family together. However, an in-home senior care provider pointed out that since seniors are at the most risk of complications from the COVID-19 virus, to play games with family cautiously. In other words, if a senior lives with younger people and doesn't have a choice but to share a space with them, it's important that he or she makes sure to take the proper precautions as he or she plays with the family.
Here are the best vintage board games to play with the family as you practice health and wellness by social distancing.
Monopoly
This has been a popular game since it hit shelves in 1935. This game uses luck and risk while also teaching players how to invest and buy property. Monopoly focuses on charging other players rent when they land on your property, and in order to win, you have to make your opponents go bankrupt.
After playing once, Monopoly is easy to learn and all players will learn how to strategize accordingly. Monopoly can take hours to play- a perfect past time while in self-quarantine.
Clue
Clue, a murder mystery game, is a suspenseful and entertaining game for people of all ages. Clue turns all players into detectives in order to find out who committed a murder in the game. To find the answer, players must use clues to their advantage. This game of strategy and thought process will entertain all family members and is easy to learn so kids and seniors alike can take part in this suspenseful vintage board game.
Scrabble
Another game that has been popular since it came out nearly 100 years ago, Scrabble tests all players' vocabulary in a fun and exciting way. Using wooden tile pieces with letters that are worth various points, players earn points by creating the best words. Scrabble is very straight forward so it can be played by players of all ages with various levels of vocabulary. Likewise, this game can be played for hours on end because the word possibilities are endless.
Pictionary
A game sure to make the whole family laugh, Pictionary requires players to draw words and phrases in a certain amount of time. This game can be as complicated or challenging as the players make it, making it a game suitable for players of all ages and artistic ability. Pictionary is a wholesome game that will make the most out of social distancing, even making it fun.
The Game of Life
The Game of Life is sure to be a conversation starter amongst families as it takes players through vast different life scenarios with all kinds of outcomes. Created in 1860 by Milton Bradley, The Game of Life takes players through life scenarios including careers, marriages, and children. This game is great for children as well as adults as it is easy to play and learn while also acting as an interesting and entertaining way for adults to spend their time.
Social Distancing Made Fun
During these uncertain times, it's important to make the most out of being stuck indoors with the family. Though social distancing isn't ideal, it is necessary and it's up to you to make the most out of it. Consider playing these vintage board games over the next few weeks to make self-quarantine more fun.
About the Author
Kelsey Simpson enjoys writing about things that can help others. She lives in South Jersey and is the proud companion to two German Shepherds and spends her free time volunteering in dog shelters.