Presenting the Top 5 Finnish Games made for mobile
Finnish game developers have had a long affinity with mobile game design and production. The modern mobile was essentially invented there! They have collectively swamped and dominated the industry, producing well-known games that have consistently set the standards upon release after release.
We present a top 5 list of mobile games that you must download and play as soon as you can. Our list is compiled from data compiled by the mobile and online casino game experts at netticasinosuomi.info. From this site, you can access free to play demo games, from some of the finest developers of mobile slots games.
We begin our top 5 list:
#5: Clash of Clans by Supercell

Game Description:
Clan Wars! Destroy all enemy clans in clan battles. Lead your own clan to victory! Clan Clash is an epic battle strategy game. Build your village, build armies and fight against with millions of other clan players online!
Clash of Clans is completely free to play, but there is the choice to purchase some in-game items that will cost real money. If you don't want to use this feature, turn off in-app purchases in your device settings. As per their Terms of Use and Privacy Policy, you must be no younger than 13-years old to play or download the app of this epic Clash of Clans game.
Over 1.5 million 5-star ratings
"This game is phenomenal" 5/5
"If you are looking for a fun and strategic game, it's better than any other game" 5/5.
Clan battles are an exciting combination of strategic planning. Competitiveness action. Assemble your own army of insane barbarians, dragons, and warlords along with other powerful warriors. Join a player clan and climb the online leaderboards or even create your own to challenge kingdom ownership. Freeing the trolls is only the first step – your journey won't end until your clan rules everything else!
Build your village into an unbeatable fortress – Fight against players from all over the world and collect victory points – Form the best clan with other players – Fight rival clans in epic clan wars!
Published: 2012
Genre: Strategy
Software: Android & iOS
Developer: Supercell
#4: Angry Birds by Rovio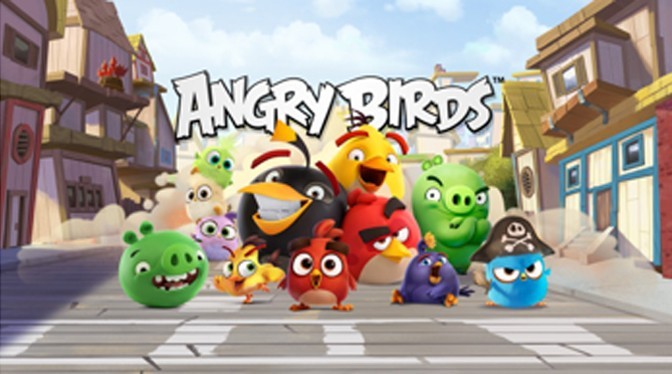 Game Description:
Use the unique skills of Angry Birds to destroy the greedy pig's defenses! The survival of all the Angry Birds is at stake. Take revenge upon those that stole the bird' eggs, yes, the greedy pigs, this is why war is being waged.
Use fantastic special powers of each bird to help destroy the pig's defenses. Angry Birds offers a challenging puzzle game using physics-based gameplay that will eat up hours of game time.
Each level will require smart solutions through logic, strength, and skill. If you get stuck in the game, you can buy the Mighty Eagle add-on! What is the Mighty Eagle? Well, this is a one-time purchase option within the Angry Birds app that allows unlimited use.
This majestical animal will rise to the sky, causing havoc to rain down and destroying the meddling pigs. There is only one catch: with the Mighty Eagle level, you can only go through the level once per hour of game time.
The Mighty Eagle also includes all the achievements and game goals! In addition to Mighty Eagle, the Angry Birds game now comes with incredible power-ups! Upgrade your bird's skills and use three stars to help unlock the game's secret content!
Angry Birds now features the following incredible bonuses: Sling Scope for laser targeting, Super Seeds for breeding your birds, King Sling for maximum starting power, and Birdquake for destroying pig tusks.
Published: 2009
Genre: Puzzle
Software: Android & iOS
Developer: Rovio
#3: Hill Climb Racing by Fingersoft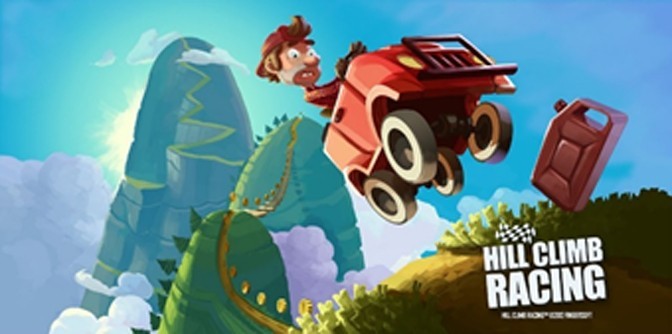 Game Description:
One of the most addicting and fun physics-based driving games! And you can download this game for free!
You play Newton Bill, the daring and adventurous young racer full of hope. He was about to embark on a journey that would take him to places where no one had ever been before. With a little respect for the laws of physics, Newton Bill will not stop until he conquers the highest hill on the moon!
Challenge yourself in many unique climbing environments. Earn yourself bonus rewards with daring tricks helping you to collect coins that can, in turn, upgrade your car so that you are able to drive greater distances. But beware: Bill's over-eagerness can lead to a shortage of fuel, that will need topping up throughout his adventures.
Features include upgradable vehicles – Many new gaming stages with attainable levels on each floor – Attractive graphics and fluid dynamics simulation – Designed to look good on low and high-resolution devices (tablets included).
Published: 2012
Genre: Action
Software: Android & iOS
Developer: Fingersoft
#2: Angry Birds Star Wars by Rovio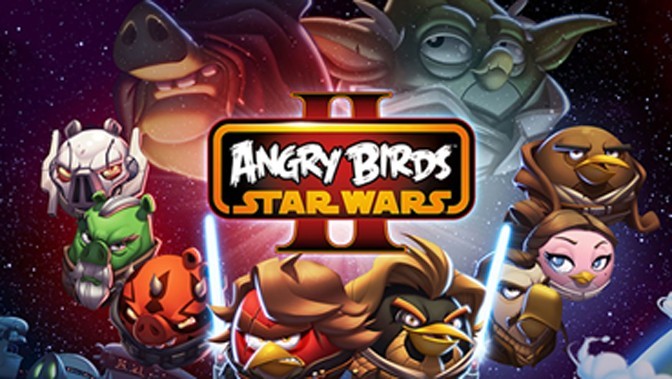 Game Description:
Long ago, in a galaxy far, far away … a group of desperate birds faced a galactic threat: the evil pigs of the empire! The rebellious birds attacked from their hidden base, claiming their first victory over the evil imperial pigs. During the battle, rebel spies managed to steal secret designs for the Empire's newest weapon, the PIG STAR, and quickly delivered the designs to rebel birds. They need your help now!
Embark on an epic adventure in the legendary Star Wars universe with Angry Birds! Use your power, use your lightsaber and destroy the evil Pigtroopers throughout your intergalactic journey from the Tatooine Desert to the depths of Pig Star, where you will encounter the terrible Darth Vader, the black Lord of Pigs!
Can you achieve the skill of becoming a Jedi Master and help restore freedom in the galaxy? It's time to grab your lightsaber and go on an adventure! Let the birds be with you!
Explore over 100 levels in iconic locations like Tatooine and Pig Star. Are you able avoid the nasty imperial pigs from having their evil ways, can you dodge the laser towers and marauding defense pigs and, of course, the Dark Side of the Force? If you can, you can collect your three stars.
Use the lightsabers, Jedi powers, and blasters to destroy imperial pigs! Unlock all bonus levels with R2-D2 and C-3PO.
This is just the beginning of the epic story!  Should you get stuck on a difficult level you can summon the mighty hawk to help you.
Experience the best training ground for a young Jedis that features 40 levels of Dagobah challenge with Jedi Master Yoda! Master the Jedi Path to unlock the ultimate lightsaber! Available as an in-app purchase or with three stars on each level.
Published: 2012
Genre: Strategy
Software: Android & iOS
Developer: Rovio
#1: Boom Beach by Supercell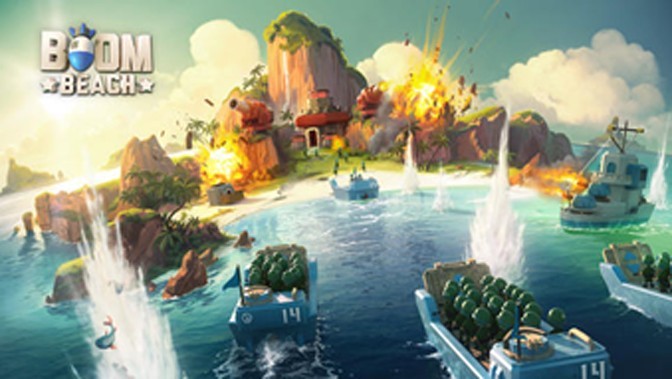 Game Description:
Forget your beach towel and brink the bazookas! Here you will be storming the beach and looking to win the day! Boom Beach is a combat strategy game where you wage an epic war against the evil Black Guard. Take your expeditionary army to the beautiful paradise islands flooded by the enemy. Fight for each beachhead, free the enslaved islanders, and explore the unknown archipelago.
The battle turns into a race as it becomes clear that there are hidden forces on the islands that need to be controlled. Are you ready for the BOOM?
Boom Beach is completely free to download on all mobiles. However, some in-game items can also be purchased for real money. If you don't want to use these pay features, then you can disable the in-app purchases option inside your device's settings.
Explore the wondrously vast tropical archipelago that comes with many hidden dangers and treasures. Play with thousands of other players online, build your bases and enjoy the spoils of war. Attack hundreds of unique bases on the islands controlled by the evil Black Guard. Take on the terrible enemy bosses and destroy their evil plans.
Published: 2014
Genre: Strategy
Software: Android & iOS
Developer: Supercell