It's official, Grand Theft Auto Online has become the most popular online game of the past decade. And the seven year old game is showing no signs of slowing down. Over the recent Christmas holiday, the game captured the most players ever on record, with hundreds of thousands of gamers driving, flying, swimming, running and gunning all over Los Santos.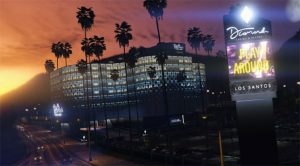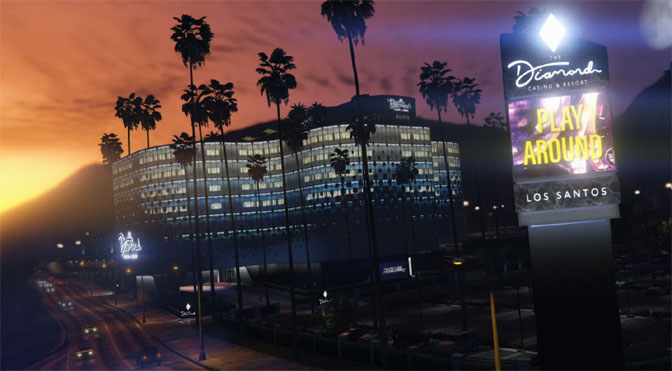 One of biggest reasons for the massive resurgence in players is the release of The Diamond Casino and Resort for GTA Online. The casino is a sprawling complex that is open and inviting to all players. You can gamble on horse races, play game-themed slot machines, challenge the house in three-card poker and blackjack or try your luck at the roulette wheel.
And The Diamond Casino is pretty generous, offering players $1,000 in chips every single day just for walking in the door and talking with one of the pretty cashiers. Beyond just the daily welcome bonus, you also get one chance to spin the mega big wheel each day. Prizes on the wheel include one of the most expensive vehicles in the game – which rotates every week – big cash prizes that go directly into your Maze bank account or clothing items from the unique selection available in the fully stocked Diamond Casino gift store.
And of course, this being a Grand Theft title, there is also The Diamond Casino Heist missions to play, which make up the largest series of missions yet for Grand Theft Auto Online, with some of the biggest payouts. It's a heist for the ages, worthy of a Hollywood movie.
To thank players, Rockstar is giving away $2 million in GTA cash to every single player. All you have to do to claim your reward is log into the game. Starting on January 30th you can earn GTA$1,000,000 just by playing before February 5th. And then, you can earn another GTA$1,000,000 by playing between February 6th and February 12th. That's all you have to do. Just log into the game twice. But while you are there, you might as well give the new casino a spin. What better way to spend your cash than by living as a high roller in the new casino, with penthouse suites available.
Rockstar says that player rewards will be posted directly to their in-game bank accounts within a couple days of earning them. While you wait, why not check out some of the real gambling available in the state of New Jersey, which likely influenced the design of The Diamond Casino? Please visit https://www.betnj.com/ to find out how.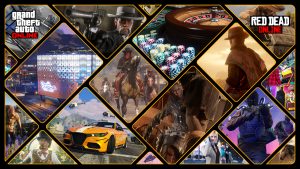 And while GTA Online is getting the glory for now, the community behind Rockstar's Red Dead Online is also growing. Red Dead Redemption players are not being left out of the rewards in this celebration.
Red Dead Online players will receive a series of gifts including free access to select roles, special role item giveaways and more, including:
The Gunslinger's Cache: Play between January 28th and February 3rd to get a Free Schofield Revolver, a Free Varmint Rifle and the Devastating Ammo Bundle, which includes 100x Split Point Revolver Ammo, 100x High Velocity Pistol Ammo, 100x Express Repeater Ammo, 100x Slug Shotgun Ammo, and 20x Explosive Rifle Ammo.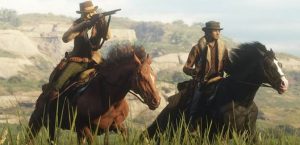 The Bounty Hunter's Kit: Play between February 4th and February 10th to get a Reward for a Free Bounty Hunter license, 25 Bolas, and 25 Tracking Arrows.
There really was almost never an easier way to earn in-game cash and rewards. Just log in during the correct times and then wait for your rewards to show up a few days later. And because both games are so good, with lots of cool things to do, why not just play for a while, something that Rockstar is certainly counting on people doing even before they cash in their sweet rewards.