Since its inception in the early 90s, online casino games have evolved significantly. This is thanks to the technological advances that have given developers the liberty to deliver highly interactive content. At first, there were a handful of online casinos but now, the number has reached nearly 3000. Amid this COVID-19 pandemic, the use of online casinos has skyrocketed as more players are inclined to enjoy gambling from the comfort of their homes.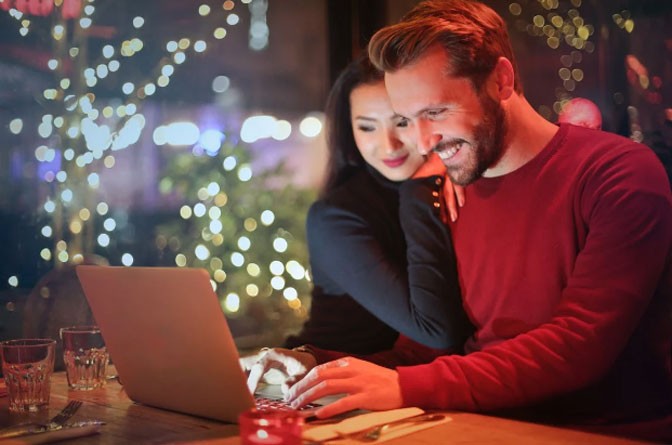 Online Casinos in the Early Days
As mentioned earlier, online casinos started popping up in the early 90s. With the introduction of online transactions, online casinos began gaining a foothold in the gambling industry. Most people saw online casinos as not just websites for gambling but also a place where your money is safe from theft or fraud. As the market for online casinos expanded, competitors started offering unique rewards, and various casino games and ensured their legitimacy by providing quality services. 
Mobile Casinos
With the advent of mobile technology, online casino games started capturing the market by offering mobile apps. As connectivity became better, online casinos started providing better services like secure transactions, ensuring the safety of credentials, and quick response times. Mobile casinos proved to be far more practical than websites as these apps could be accessed from anywhere and were designed to be mobile-friendly. 
No matter where you live, online casinos pop up now and then as the user base is ever-increasing. Malta is a great place where you can find a plethora of online casinos offering a variety of games, giving huge payouts, and keeping the withdrawal process simple. You can find many new casinos in Malta with a brief online search. However, not every online casino you visit will be legitimate. There are reports of several online casino websites and apps that have scammed people out of their hard-earned money. Therefore, always do your homework when finding an online casino to ensure its legitimacy. 
Player Benefits
Due to the rapid expansion of the online casino industry, competitiveness increased. To stand out, online casinos started offering no wagering bonuses where a player could sign up, avail of a promotional offer, play a few hands at the casino table, and withdraw their winnings any time. The online casinos of today offer many perks like free spins, cashback rewards, sign-up bonuses, and weekly promotions to keep their user base engaged and loyal.
Live Games
As computing power and technologies advanced after the year 2000, a massive improvement in gameplay, sounds, and graphics was noted. Now, these online casinos are providing top-notch graphics and immersive gameplay that keeps the players busy planning their next move. Live dealer games were introduced recently as other gaming platforms were already providing games that allowed players to communicate with each other during gaming sessions.
Live dealer games allowed players to interact with each other in real-time during a gaming session and focused on providing the feeling of a dealer's table. Nowadays, live dealer games are conducted online by professional dealers who provide a truly immersive experience.
Online casinos have already gained popularity around the globe due to a comfortable play experience, better payouts, no wagering requirements, instant cash-outs, and much more. With so many perks, online casinos are giving physical casinos a run for their money.