D3 PUBLISHER INC. have announced an English version of EARTH DEFENSE FORCE 4.1 The Shadow of New Despair will be released on STEAM in July 18th.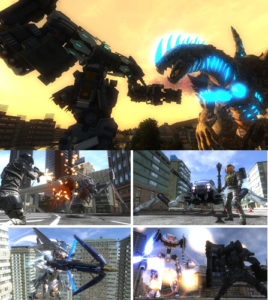 EARTH DEFENSE FORCE 4.1 is a fight for the future of the planet between the Ravagers, a merciless swarm of alien invaders, and the Earth Defense Force (EDF) in this third-person shooter.
As an EDF soldier you will go head to head in fierce combat against the hordes of giant alien insects and their slaughtering machines. Play as four different classes in over 80 missions with a range of 800 weapons at your disposal. The most overwhelmingly numerous forces of Ravagers the series has ever seen will take the EDF fighters to the depths of despair and back!
Enjoy the gameplay experience with the original Japanese voices or – for the first time in series history – a full English dub.