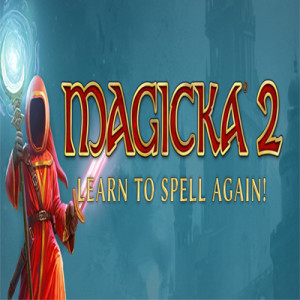 Paradox Interactive today announced that Magicka 2, sequel to the best-selling, award-deserving game Magicka, will be released on PC and the PlayStation 4 computer entertainment system. Magicka 2 will bring the iconic spellcasting system, irreverent humor, and relationship-testing friendly fire into an all-new adventure with up to 4-player co-op. Featuring a story-driven campaign mode, new co-op gameplay features, and plenty of surprises, Magicka 2 will have players casting and blasting together on computers and consoles alike.
"Millions of people enjoyed the first Magicka, even after their friends exploded their heads with an 'accidental' fire beam," said Fredrik Wester, CEO of Paradox Interactive. "The next chapter of the Magicka saga is going to introduce new twists on the gameplay and customization options, all presented with beautiful art and animation on the PC and PS4. Our players will be able to control their Wizards the way they like, assuming their fellow spellcasters let them live that long."
In Magicka 2, Wizards will attempt to survive the next chapter of the Magicka tale, exploring a Midgård that has been ravaged by the recent Wizard Wars. Utilizing a new iteration of the dynamic Magicka spellcasting system, players will don a wide selection of robes and staffs, face new enemy classes, and seek guidance from Vlad, who is, thankfully, not a vampire.