From January 9th until January 19th, 2020, developer Tate Multimedia will donate all the profits (100%) from sales of Kao the Kangaroo: Round 2 on Steam to the WIRES (NSW Wildlife Information, Rescue and Education Service Inc.) The money will be used to help save Australian wildlife endangered by the raging brush fires in that country.
The sales report and the wire transfer confirmation will be openly available after a purchase.
Kao the Kangaroo: Round 2 is available for only 1.99 USD/EUR on Steam and will provide a lot of joy to the players but it will also help to support Australia in this wildfire crisis.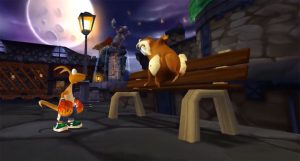 Tate Multimedia is a Polish independent developer and game publisher in the area of electronic entertainment. According to the developer:
We want to unite with Australia in this especially difficult hour as it is really hard to stay idly by and watch this catastrophe. We feel obliged to help, as Australia with its wildlife is the motherland of Kao the Kangaroo – main character of our platformer series.