Multiplayer gaming is ubiquitous. The quest for a more social, community-led experience is familiar to industries as disparate as casino and MMO gaming. It's not just a fad either: social platforms earn repeat customers at a much higher rate than offline games, while a key aspect of appealing to millennials – an especially talkative and technologically "switched-on" generation – involves creating media they can influence, shape, and collaborate on.
"29 nero" (CC BY-SA 2.0) by pigliapost
Live Dealers
Casino is perhaps the obvious candidate for a social makeover case study, given that roulette, slot machines, and blackjack lose what limited community aspects they have (all three are solo games) during the transition to the website or mobile app. And while leaderboards and friends lists do bring online players together, it's arguably the appearance of human or "live" dealers that is reinventing casino as a modern, social experience.
With bgo's live roulette, for instance, players are given the option of choosing a preferred table (e.g. French roulette, dual roulette) and suitably glamorous dealer before the game starts. The dealer then talks the player through betting (a chat box means the player can respond) and spins the wheel. With ten blackjack games and five baccarat tables, bgo has a strong live offering, but human dealers aren't endemic to the brand.
PartyCasino, primarily a slots-based website, carries live Texas hold'em and Dragonara roulette as part of its modest live gaming options while Jackpot247 places an emphasis on creating a social roulette experience, including double-up (two wheel) roulette and a game streamed live on television in the early hours. There's still a challenge to be overcome in live dealing though; appealing to players in different time zones and those who speak languages other than English. Although some brands do hire multilingual dealers, they still only cover a few of the more common languages, so that's a consideration for bgo and other leading casinos moving forward.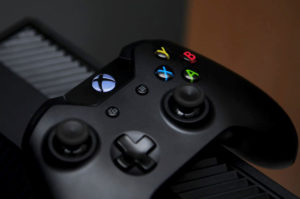 Source: Tookapic on Pexels.
Twitch
Live dealing adds a spectacle to online casino. With that in mind, it's consistent with developments in wider gaming. The appearance of the Twitch streaming platform, and its subsequent $970m sale to Amazon, helped form the phenomenon of gaming as a more passive form of entertainment; that is, people play games live from their living rooms and others tune in to watch them. YouTube jumped on the bandwagon in 2015, with its Gaming platform launch.
Wrapped up in the above is eSports, a venture that takes the notion of gaming as a spectator sport to its logical extreme. With professional teams duking it out in front of thousands of fans, both on Twitch and in person (as a venue-based "sport", it has more in common with the NBA than the LAN parties of yore), eSports is competitive video gaming based around popular multiplayer titles like League of Legends, Counter Strike, Overwatch, and Hearthstone.
Figures from Newzoo indicate that eSports is an industry valued at c.$500m worldwide, with potential to break a billion before the turn of the decade. It's a serious business; across 112 events in 2015, organizers stumped up prize money totaling $61m.
Pokémon
Again, much like live dealing, eSports and video game streaming are more social, community-based endeavors than their offline predecessors. Successful Twitch streamers like sodapoppin and captainsparklez respond to messages from fans in real-time and viewers can buy "bits" (emoticons) to "cheer" at special moments or just to show appreciation. Twitch is also notable for its crowdsourced efforts to complete games, like Twitch Plays Pokémon.
Finally, in a world of live and community-based games, it's important that the single-player experience isn't forgotten. Not everybody likes sharing a virtual card table with a stranger and exposing less social customers to other players moods and bad behavior is a great way to send them elsewhere. The more human side of gaming has proven itself much more than a mere novelty though.