Anastasia Staten, executive director of the ESA Foundation, issued the following statement today thanking Bethesda for its $100,000 donation to the Foundation's Computer and Video Game Scholarship Program.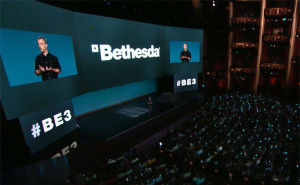 "Thank you, Bethesda, for this generous gift. Your donation will transform and expand opportunities for women and minority students pursuing their dream of a computer science or video game arts degree, and it will help the ESA Foundation continue its mission of fostering diversity, gender balance, and inclusion in the video game industry and empowering the next generation of video game developers."
Established in 2007, the ESA Foundation Computer and Video Game Scholarship Program has awarded nearly $1 million in scholarships to more than 300 women and minority students across the US. Beginning in 2018, the ESA Foundation will further support its scholarship recipients through a mentorship program, connecting them with past foundation scholars and video game industry professionals. The learn more about the scholarship program, please visit www.ESAFoundationScholars.org.