Hey guys! Modern Gamer coming at ya with another hot game for the summer called Towaga: Among Shadows! With its super cool 2D animated graphics and a tight storyline, Towaga is sure to be one of the coolest titles in your Steam account this summer, especially if you like this kind of gaming. Even better, you can play Towaga: Among Shadows with another person!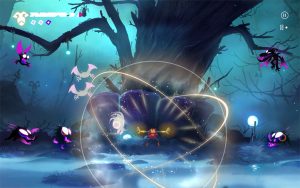 So let me just start by saying that developer Sunnyside Games needs to make a cartoon that goes along with the game. It's absolutely beautiful and the character designs are out of this world. Seriously, I would watch the show. The animation is beautiful and the movement seems quite natural. The physics of Towaga really feels natural, especially since you're playing with a mouse.
The storyline for Towaga: Among Shadows is pretty simple. The bad guy soul monger is out to devour you and destroy your home. You are a light bearer and must learn the ways of the enlightened to beat the boss.
Sounds basic right? Wrong! Welcome to the next level of Galaga with a twist and a much better storyline to boot. You're a light bringer that is working with your master Kurro. You have to purify the five temples. He walks you through your abilities and even tells you how you are doing.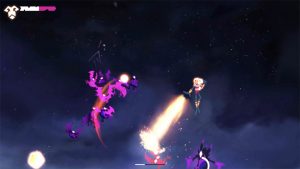 So what do I mean by saying it's like Galaga? For those of you who are too young know to know what it is, it's an old arcade game. You're a space pilot and you have to shoot the oncoming enemy. It sounds simple, but it's not. The enemy comes at you in all directions. You can move from side to side though. That's what Towaga gameplay is like. You stand there and fire a light cannon from your hand. You do have to stay still in some of them. You can't jump or move unless you're flying in certain levels. You have different spells you can use as well. You can interchange them between levels. You also have a story mode you can follow which is great for a single player. What it also gives you is a bestiary and even pages from an old diary from the last light-bearer. You also have modes you can select as well. So there a lot of options to make this deceptively simple game a little more complex.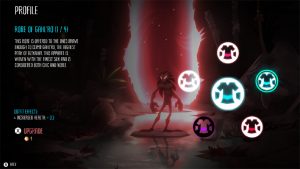 So let's talk about some of the abilities you have. Like the first one being a Kamahaha beam shooting straight from your hand like a cannon. Your hand is so easy to move around. Then you have what's called windgust, where you push back your enemies and then go back to firing your hand cannon. It's pretty helpful. When you kill your enemies you release their souls and the more you kill the more you unlock secret modes and skills.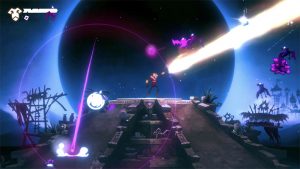 Overall, Towaga: Among Shadows is incredible! You can tell these guys really put a lot of love and passion into Towaga. Be warned though, the game is hard. I mean dang, seriously ya'll. What I would really like to see happen, aside from more installments of Towaga, is an animated series to follow. It's too beautiful a game to not have its own series. Towaga: Among Shadows has a perfect platform to take off from. Ya'll gotta play this game. I bet you can't survive all five stages either!
That's all for now! Catch ya next Saturday! Curious what the Modern Gamer does in her spare time? Check out woodlingsart.com and patreon.com.Shurale to find out!