Hey guys, it's another fantastic Saturday here with me, the Modern Gamer. As you all I talk about the latest video games this side of the Southern east coast. I'm here to talk about a demo that it's incredibly interesting. It's by so and so and reminds me a lot of Battle Bots from the sci-fi channel and Mad Max. Well now you can have a cool experience checking out this great little demo.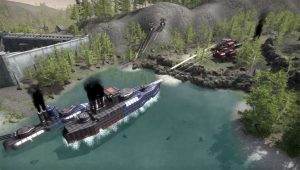 Ok so it's just a demo and it has a Kickstarter. I have to say this game is really unique. I've never come across a game that made me think so much of Mad Max. It's kinda barebones at the moment. But give these indie makers some credit. It's a demo, and it takes a lot of time, blood, sweat, tears a lot of freaking coffee, and late nights.
No joke, indie creators of all types have it rough as we (yes, myself included) need to gather resources and man power on borrowed time, while we work other gigs. We do it to bring something new to the table, to bring something love to life in order to share it with the world. Diesel Punk Wars has a great potential to do that, so let me tell you why.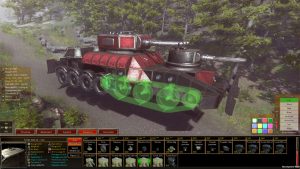 Diesel Punk Wars is a physics based game with the power to build the ultimate war machine. To start out, you have a tank, a boat, and an airship. All based on real time physics. So you need to be careful about where and when you launch your attacks. It feels incredibly realistic and the button mashing is true to it. The more you push it the more movement you get.
Every vehicle turns on a dime, but only when you put enough momentum into it. Taking aim and shooting your target feels very natural as it feels like aiming for something in real life. (I have done target practice at range a few times.) So you have to careful with your mouse. It does take a little while to get used to. Speaking of which, be careful when you drive around on the terrain, you will screw up your vehicle.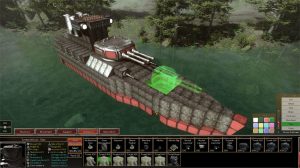 The graphic aren't bad, I personally like the feel of it. It could some more grit in the textures in the metal, its little barebones to me, again I know it's only a demo. I would like to see more water in the water. But that might not be necessary considering the animation and physics in the water are totally natural. The feel of everything is really gorgeous in that fact, I know any physics lover is going to be in awe over the animation and really anyone who loves to play games for that matter. The whole game looks like it was created in 3DSMAX (Autodesk's Modeling program.)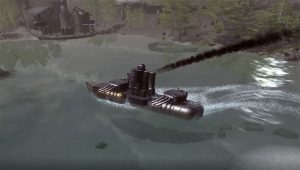 My one complaint, I couldn't finish the demo cause it crashed on me, a lot. Yes it has crashes right now. But this is what I want! I want those of you who would love it to have a chance to play this game. Please donate to the Kickstarter so I can give a full review of Diesel Punk Wars next time. Why, would I say that for a game that I couldn't finish the demo for? Because they need better resources, and donations help with that greatly. Great games don't happen without investment. So I encourage everyone that wants to see this game to donate. Modern Gamer Out.