Greetings and salutations game fans! It's another fabulous Saturday with your hostess with the mostess, Modern Gamer! Now I know that's my title and all but today we'll be looking at very different game. In fact, it's based on Arthurian legends! What's that all about? Why King Arthur and the Knights of the Round Table of course! More like the drama that went on between Author, his wife Guinevere and his best friend Lancelot. Let's get down to it with Pendragon!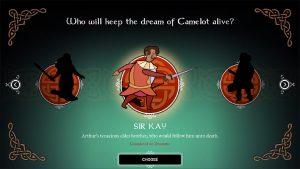 Alright! So the back story is that Arthur meets Guinevere "aka Jenny" in Wales on his way to Camelot. She was a princess to a king. Arthur of course fell for her, and they were wed.  Arthur thought they were in love. That is until they came home to Camelot and Jenny met Lancelot for the first time, Arthur's best friend. Lancelot fell in love with Jenny, but they stayed loyal to their king and stayed chaste. Till one day Mordred decided to set them up together while it flooded. Boom there goes the friendship, there goes Camelot, there goes the wife. All the way to a monastery to be a nun.
However, Genevieve knows that Arthur is going to face Mordred one last night in a battle to the death. So she sneaks out at night to join her husband in one last battle. Now it's up to you to rally the knights and make comrades along the way to help save Arthur!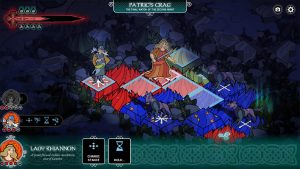 Ok so check it the game is actually pretty cool and very folklore based. There's fighting but not like you would think. It's turn-based and reminds of Disgaea, but much more simple But before I get into that. You can choose whether you pay Guinevere or Lancelot, at first. You can actually unlock up to 6 more characters as you play through the game. I chose Guinevere as my character.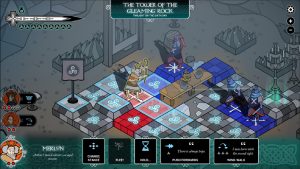 The game is pretty simple, you're the character in red and the computer is blue. These can be anything like animals, villains or friendly NPCs that you have to convince to let you go. You have to choose your squares wisely. Oh, and there's stances you can use to get through each scenario. Pendragon also gives dialog options to choose from that also helps determine your outcome in the game. On top of that, you have to sneak past some places on your way to help the King.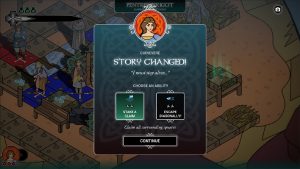 Yes, you do get to fight in Pendragon. It depends on your morale, which is based on the decisions you make as well. For example, I had to confront a nun at the beginning of my story and I didn't back down from talking with her. So the nun let me pass without tattling on me to the head nun. So again, be mindful of your choices. It determines if you're scared or brave. Some dialog might not be what you think, or lead to what you think.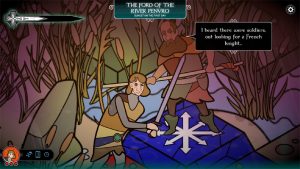 With that said, I have to say how much I loved the art. Yes, at first glance it doesn't look like much. But when you really look at it, you can tell it's in the style of medieval stained glass! It's beautiful and very much fits the flavor of the game! The music is very soothing, so you really feel like you're not rushed. It gives you time to think about what move you're going to make! Pendragon is a really fun and spirited game. I love it, considering I'm a fan of Arthurian Legends. That's a wrap folks! See you next Saturday!
Wondering what the Modern Gamer does in her spare time? Check out linktr.ee/delerias for all the plugs!