Even though the stands across race nation have been all but empty for most of this 2020 season as the entire world has felt the impact of the COVID-19 pandemic, some might agree it has been a year to remember for our beloved NASCAR sport. I mean can you remember a year where, as fans, we had the pleasure of enjoying mid-week races, back-to-back double header weekends and even some early exhibition VR competitions?!  And, as if things could not get any better, 704 Games drops its fifth installment of the NASCAR Heat series on us two months early! One thing's for sure: Racing is alive and well in America's heartland!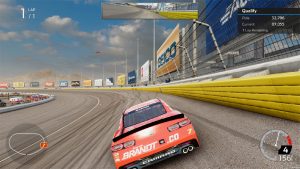 NASCAR Heat 5 is arguably the most polished version of the series to date boasting vibrant light textures and shading to help breathe new life into your favorite rides as well as improved motion blur and track quality to enhance the overall visuals of the game. Now sure, there was that annoying custom rim paint bug we had to endure at the game's release but thanks to a recent late August patch that issue along with a few others has been taken care of and we've even seen some bonus content added to the base game. Kudos to the dev team on that one.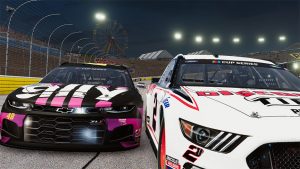 An already solid audio engine has been fine-tuned so that both sights and sound work together nicely continuing to deliver a more immersive race experience. That said, though, there is still some room for improvement in this department. It's no secret that the race community has longed of having on-the-fly commentating and up-to-date race reporting during their Sunday drives. Interestingly enough, this year is the series final installment on the current Unity engine. With a new generation of consoles on the horizon next year's NASCAR title could look, play, and sound a lot different than in previous years. One can only hope!
The core gameplay mechanics for which the series is so well known for are all still intact. Race physics are on point allowing you to drive your car wherever you're skilled enough to hold your line, be it on dirt or asphalt, and wily race vets will have no problem taking full advantage of the draft to get themselves into winner's circle.  AI drivers are as competitive as they have always been and will challenge you at every corner for the win as well as retaliate occasionally for dirty driving depending on the level of difficulty you choose to play on.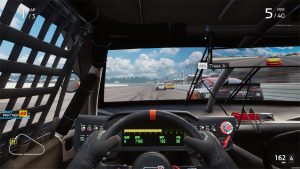 On to features and modes, Heat 5 ships with 34 licensed tracks for you to race on across multiple series including Daytona, Indianapolis, and Talladega, along with the five fictional dirt tracks we've seen from previous years. For superfans who chose to purchase the Tony Stewart Gold edition of the game an exclusive selection of cars and spotter audio will be available at installation.
Two new mode types have been added including Challenger mode where players will placed in a number of challenging race scenarios with a chance to win a various lot of game rewards and a much welcomed Testing mode where you'll have a chance to try out your custom setups and perfect your lines before race day.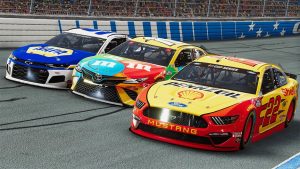 Career mode is still the premiere mode of your single player experience. Here you can race your way up from the bottom making your start in the Xtreme Dirt series, conquering both the Truck and Xfinity series before you finally reach the climax of your career competing for a championship on the NASCAR Cup circuit.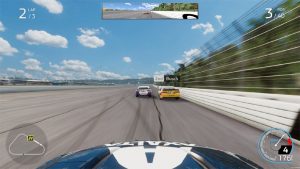 Online lobbies up to 40 players are available those looking to hone their race skills against the communities best. As in the years past, your online experience may vary from lobby to lobby, but it's an absolute blast when it all comes together. And for Esports enthusiasts who are willing to put in the work taking part in the eNASCAR Heat Pro League qualifiers could lead to a dream opportunity to race for a real-life NASCAR team!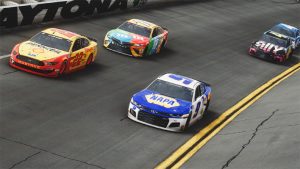 All said, Heat 5 is a pretty solid racer. Though some might argue that it is not drastically improved over the previous installment, many of the core elements of the game that fans love so much are still there and continue to deliver a fun and realistic race experience. The game looks and feels amazing and some of the initial bugs that plagued it at launch are now being addressed in recent patches. If you haven't picked this one up yet you definitely should as this one crosses the finishing line in winning fashion at a solid 4 GiN gems.