With the main storyline of Fallout 4 now complete for me, the last few months have been spent exploring the Commonwealth just trying to find new quests to do and new places to explore. Since then I was able to locate unmarked locations such as the mysterious parking garage maze and 305 Court, which is where I located my first suit of X01 Power Armor.
But still, even with just looking around, I was getting tired of having Preston Garvey tell me that there is another settlement that needs to be defended by raiders. Lest he forget that I built up that settlement's defenses so high that it would take an entire legion of raiders to destroy it. I wanted some more quests to take part in. Thankfully now the Season Pass DLC is now out, and Automatron is a step in the right direction of bringing me back into the Commonwealth.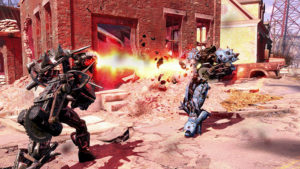 Automatron centers on a new robotic menace attacking the Commonwealth. In this case, it's junk based robots that are on a rampage. After an amazing initial battle that brings back memories of playing a good Terminator based game, we meet a rebellious robot unit called ADA, who informs the Sole Survivor that the robotic attacks are the result of an individual who calls himself "The Mechanist." By allowing the Survivor to work on her body, ADA offers to provide information about where the Mechanist is and how to stop his madness.
[amazon asin=B01DCG50KS&text=Can you stop the Mechanist? Find out right now with a downloaded copy of Automatron from Amazon]
Along the way a robotics factory can be built on one of your settlements and there the Survivor will need to install critical parts that provide more insight on the Mechanist's location. Along the way they also must obtain the services of another robotic AI, called Jezebel, who also requests a body in exchange for information about the Mechanist. However, when dealing with Jezebel, I found her to be way too condescending a character and the sooner I was done working with her (despite offering to stay at my settlement,) the better.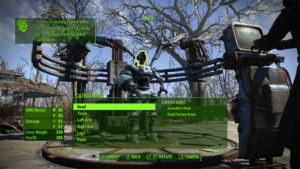 The final mission that takes place at the Mechanist's headquarters is truly one of the most exciting battles I ever played in Fallout 4, rivaling that of the assault of the Institue (which I played alongside the Minutemen in my original campaign.) However, I will admit that the final outcome was a bit on the disappointing side as there really was no huge reward aside from a suit of armor that I immediately put in my storage and the ability to work more on my robot facility.
As for the robotic facility, being able to create my own robotic partner is as vast, if not more, than working on my weapons, armor, and power armor. There are tons of options for bodies, ranging from Protectron, Mister Handy, and even Sentry Bot levels. Hands can be changed to use hacking/lockpicking modules or weapons, and your partner can even be made into specialty units as well. There is a ton of customization that is now becoming commonplace in Fallout 4. However, like any partner if they take too much injury they will become disabled, and will require the use of a Robot Repair Kit (as opposed to Stimpacks) to bring them back to function.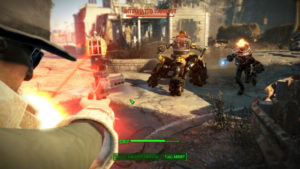 However, during the final battle I noticed problems with ADA. As I mentioned in my column, she started to act very erratic. At first she moved like she was floating in midair (despite having Protectron legs at the time,) which wasn't as much of a problem. But when it came to the point where I had to face the Mechanist, and even afterwards, all she did was run around in a circle. Even when I tried to talk to her, she just would not stop spinning. Thankfully I was able to talk with her, and when I got back to my Robotics Facility, she returned to normal. I'm hoping this is just a rare glitch that will not happen again, but as always, your mileage may vary.
Another feature I was happy to see in the game is another game tape can be added to the Pip-Boy, this one being a Robotron 2084 spoof called, what else but, Automatron 2084. It's a fun little diversion that I'm happy to see continue the Fallout 4 tradition of mini games.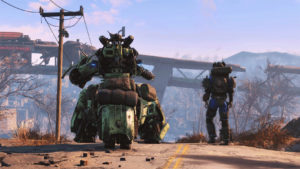 If purchased separately from the Season Pass, Automatron retails for $10, which for a quest running about 5 hours plus customization of a new partner, is a pretty good deal. It's also a good start to the Season Pass expansions. Wasteland Workshop and Far Harbor will continue the expansions, and I'm looking forward to how they will enhance the Fallout 4 experience!
PROS: 5 hour expansion campaign. Fighting against robots reaching Terminator status. Added customization options for your robotic partner. Automatron 2084 minigame tape is a nice addition. $9.99 if bought separately from the Season Pass.
CONS: NPC character Jezebel is a bit too condescending. ADA's glitches became a pain, though it should be fixed by the time of this review.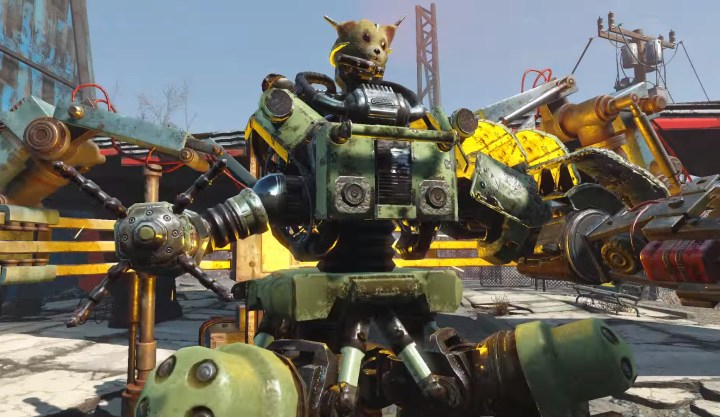 Editor's Note: This review of Automatron was played on the Xbox One version of Fallout 4 with a Season Pass code provided by Bethesda.