I tossed out a seeker mine. If everything went according to plan, it would hit the ground, roll into a group of enemies and spray fire everywhere, leaving a handful for me to pick off. I watched as the mine activated – and subsequently lost all semblance of a plan as a massive inferno engulfed the screen.
The detonation had hit several explosive canisters in succession while also detonating packs of napalm on my enemies' backs. Not quite the neat, organized plan of attack I'd intended, but it's moments like this that make Tom Clancy's The Division such a thrill.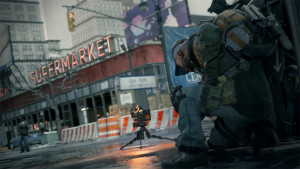 A hybrid of MMO and third-person shooter, The Division throws players into the heart New York City shortly after it's been hit by an act of bio-terrorism. As a sleeper agent from an elite team known simply as The Division, it's your job to bring back order to a city that's been isolated from the outside world and fallen into anarchy.
It sounds like the premise of a quintessential Tom Clancy story, which it is. But unlike most games bearing the late military writer's name, The Division pulls more from an MMO-style storytelling vein than gamers might be used to. Instead of piecing together one great plot twist after another, each bit of episodic storytelling provides a bit of the framework that lets players understand why they're running all over The Big Apple killing street gangs and rogue military agents.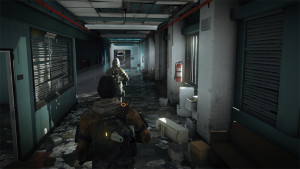 That design choice allows The Division to focus more on combat and looting, two areas where it shines brilliantly. A simple but efficient cover system allows you to move around with relative ease, with an emphasis on making cover-to-cover moves quickly and often. Through the combination of different weapons and tactics, players can suppress enemies, pick them off from long range, opt for a stealthy approach or try out myriad other tactics.
[amazon asin=B00ZE361SS&text=Enlist in Tom Clancy's The Division today by picking up a copy from Amazon]
No matter what strategy you and your team opt for, the fast-paced gunplay and competent AI keep the action flowing freely. Picking up new loot and modifications for gear ensures a constant need to tweak strategies and adapt to new ideas. For instance, switching to a submachine gun from an assault rifle means getting closer to your enemy because of the SMG's limited range.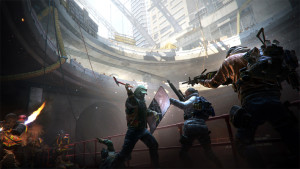 That said, SMGs have a higher critical hit chance, meaning the need to be closer to an enemy is balanced by the increased damage and fire rate. Weighing your gear options with available modifications and preferred play style offers countless ways to approach every mission while adding hours of replay value.
But it's not just gear and play style players have to consider. Through upgrades to your main base of operations, players can unlock skills that further enhance play styles. Attack-minded players may opt for a turret that shoots out a jet of flame, damaging and panicking enemies for easy kills. A more defensive player, however, can look to reinforce cover or set up a healing station that lowers skill cooldown rates and restores ammunition.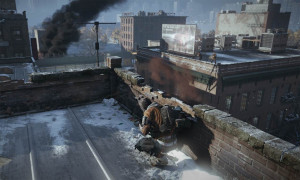 With difficulty scaling based on how many players are in a group, The Division works well as a single-player experience or with up to four in a team. That said, while running solo is fine in PVE, it's not the best way to play the game in The Division's standout feature: the Dark Zone.
An equal mix of PVE and PVP, the Dark Zone blends the perfect amount of risk and reward. Enemies in the Dark Zone drop better than average – and sometimes great – loot that anyone can claim, with each person only able to pick up a handful of items before calling for an extraction chopper.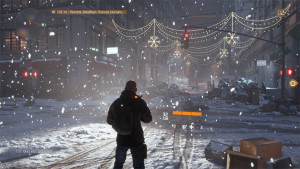 The catch is that other players can become "rogue agents," turning on those around them and grabbing their loot. The game offers incentives to go rogue, such as leveling up faster in the Dark Zone and receiving more credits. At the same time, there's a massive risk to betraying your fellow Division agents since the game lights you up on the map, putting a massive target on your back and offering other players their own increased rewards for taking you down.
Keeping an eye out for AI enemies while staying wary of other human players who can turn on you in an instant creates a fantastic tension that delivers an awesome, unique feeling most games can only dream of bringing to the table.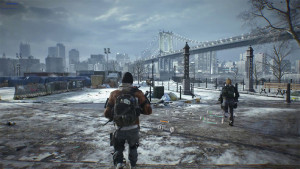 With all of the loot to gather and frenetic firefights, it's easy to take The Division's beautiful graphics for granted. Character models feature vivid details, and the amount of thought that went into creating a living, breathing New York City is stunning. The close-ups of weapons and gear showcase outstanding polish, too.
Crisp audio helps bring The Division's gorgeous visuals to life. Weapons, enemies and conversations alike all boast excellent clarity and sharpness. Unfortunately, some of the characters who issue missions are outright annoying, and having to constantly skip their dialogue became cumbersome after a while. Many of them seem like they were simply thrown in for comic relief that wasn't necessary.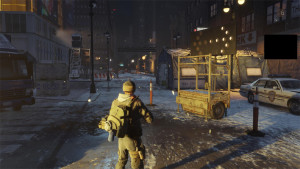 Superb combat, a ton of loot and the Dark Zone mode give The Division the edge it needs to stay relevant for a long, long time. Despite one or two flaws here and there, the developers at Massive Entertainment have given themselves a rock-solid foundation to build upon, and the planned expansions hold tremendous promise for the game.
Because of that, The Division earns 4 GiN Gems out of 5.