First of all, to start this review let me make this very clear; The Kindred is a VERY EARLY access game, if the capital letters didn't give it away, emphasis on the early. This means that this review will review the game as it currently stands and recognizing its status as an early access title, so this review is subject to change at full release.
When I first saw The Kindred I thought I was getting into another Minecraft rip-off. Luckily though I was proven wrong. The Kindred is a resource based strategy sim where you are given charge over a group of individuals in an unknown world as you attempt to make it as livable as possible for the kindred, that is the name given to the people who you watch over. Right from the start you are given simple objectives so you can keep your people alive; build beds which requires you build a work bench, plant food, create a power source. From that point forward it's about keeping your kindred alive and well and making sure they can experience the cycle of life.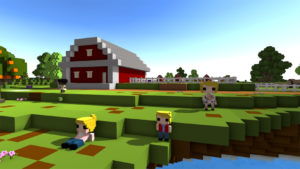 To my surprise, they do mean life cycle in this game, your kindred will age and that is important to gameplay. When it comes to individual Kindred they all have their own skills, so one kindred may be a better hunter while another might be better for building and crafting. This variety in the Kindred makes you take inventory of your skills at hand so you are sure of what is best to focus on for the time being. This game is very serious about making sure you do everything you have to do to survive. You can't skimp in one place without feeling it. The game makes you mine resources, farm animals, and build life's necessities.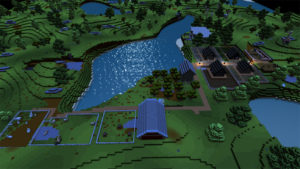 You will even have to defend your livestock, and in Kindred however, in my experience, it was almost too infrequent, the fact that I willingly asked for attack should say something to rarity of it (or my own masochism). Luckily though, this comes with something that games like this have always had issues with and that is artificial intelligence, or AI. In this game, the AI is actually pretty smart; the Kindred don't put themselves in compromising situations just to agitate you and when you want them to do something, they actually do! It's becoming more and more rare to see capable AI in video games so it is more and more welcome to see it here so early in development.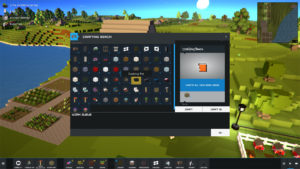 Like in all things, this the game does have some issues as it is early access. The process of doing really anything is quite tedious especially farming as you have to make sure everything is harvested manually so if you get busy you may forget that your people need food. Another issue is the UI, it's really not user friendly I often found myself asking what I was looking at or what I was supposed to be clicking on. Also to be completely honest, as of right now there is not much to do once you stabilize yourself and your Kindred. This is of course an issue that in time I expect to be corrected but as of the time of this review it can certainly be view as quite the problem since the game's ability to keep you interested and entertained may die out after you've completed most of what there is to offer.
However as of right not the dev team on The Kindred is very connected to the community and is always keeping the people up to date which is huge as it truly allows people to feel connected to the development of the game they are playing. One thing thought that the dev team does not have to worry about all that much is their visual presentation.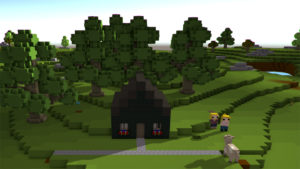 Now when it comes to the aesthetics of The Kindred simply put; is beautiful even by the standard of Voxel games. The environment is lush and truly feels alive this is helped even more so by the overhead view of the camera. However, one issue I did notice is that the relative size of items to their environment is small enough to where I would lose track of either things I had built or even where my Kindred had run off to. This almost does add to the importance of intelligent survival the game places on you from the start. The color palette to the game is also very vibrant but not too strong. It makes the styling feel more natural and there aren't really areas of hard contrast that stick out.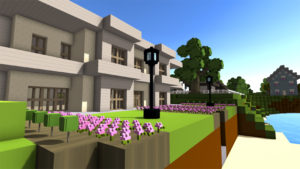 Visually the only real gripe to be had is with the actual visual appearance of the Kindred themselves. They just look boring, no other way to put it, boring. While I know in Voxel games like this character models are less than all that important they just seem kind of lifeless and flat, like they were thrown together by 8-bit specializing art major who forgot his semester portfolio wasn't finished and needed some character pieces.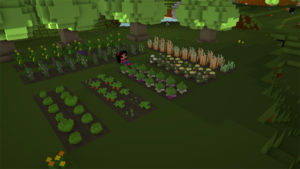 When it comes to sound the game is neither sharp nor flat. It is just kind of normal, the basic nature sounds are included along with the sounds of movement and what not but as of right now it really isn't anything worth noting. I don't find myself caring to ignore or take note of the sounds they are just kind of there and just seem to add a little bit of immersion to the experience.
At the moment The Kindred is a work in progress but a very promising one that, for its price tag, is quite reasonable. It has much room to grow and many holes to fill and with the dev team they have that seems achievable. As of right now I'd think it would be safe to say buying into The Kindred early might be a great decision depending on what types of games you like to play. The Kindred is still growing, yet has already gotten pretty good.