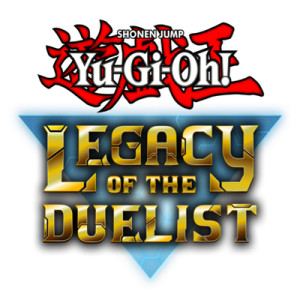 Attention Duelists! Ready for a challenge? Enter the Duelist Simulator to take your place among the finest game players ever with Yu-Gi-Oh! Legacy of the Duelist! For the first time, Konami Digital Entertainment, Inc. Konami brings the popular Yu-Gi-Oh! franchise to the PlayStation 4 computer entertainment system on the PlayStation Network and the Xbox One, the all-in-one games and entertainment system from Microsoft, for a next-generation experience that's not to be missed! Yu-Gi-Oh! Legacy of the Duelist will arrive early summer to take fans on a nostalgic journey to the memorable world of the Yu-Gi-Oh! TV animated series.
Players from around the world have been invited to take part in an elite Dueling program that simulates the best Duels from every era of Yu-Gi-Oh!. Gamers can replay actual events in the Yu-Gi-Oh! timeline, from the original Yu-Gi-Oh! series up to Yu-Gi-Oh! ZEXAL, featuring the same storylines, characters, and Decks in a brand-new Story Campaign. Duelists will also battle against characters from the newest generation of the Yu-Gi-Oh! TV series, Yu-Gi-Oh! ARC-V, with even more Yu-Gi-Oh! ARC-V Duels to be included later as add-on content.
Newcomers to the Yu-Gi-Oh! trading card game can hone their skills courtesy of the game's comprehensive tutorial, while experienced players can dive into the rich Story Campaign and Duel with more than 90 characters in hundreds of matches, and even compete in new Battle Pack Sealed Deck and Draft play with other Duelists online.
Yu-Gi-Oh! Legacy of the Duelist will be available early summer on the PS4  system on the PlayStation Network and available for purchase digitally on Xbox One for $19.99. Add-on content is also available for purchase digitally for $4.99 each.