Over the years, the video game industry has changed significantly. It has changed for the better for many reasons. There is a good chance that you've experienced the change for yourself. Well, you should know that the game industry is incredibly valuable. Its value has increased significantly during the past few years. Why has the gaming industry become so valuable? Will this trend continue in the years to come. Within this guide, you're going to find the answers to these questions.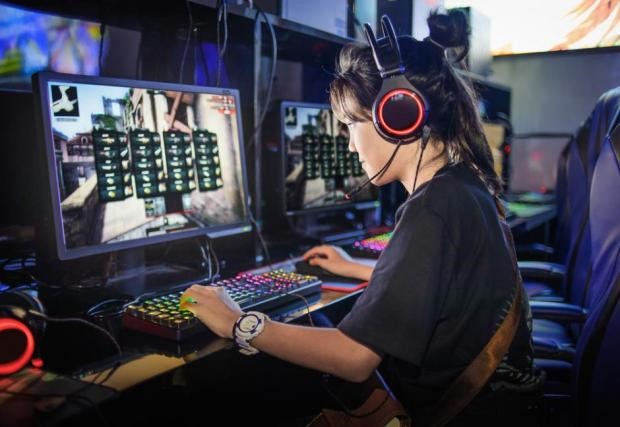 Legitimacy
 First and foremost, you should know that the gaming industry has gained legitimacy during the past few years. In the beginning, many people did not believe that it would survive. They felt that games weren't able to sustain the popularity. This has proven to be a fallacy. Today, you can see that games are sustainable and they've lasted for many years. This isn't going to change in the future. There are millions of people who are gamers. This has helped legitimize video games and that is a good thing for the industry.
Accessible To All
 Another thing to note is that games are now accessible to everyone. In the past, it was difficult to buy video games. Now, you can buy games without leaving your home. You can purchase digital games and play them directly without having to visit the store. This makes things much easier for everyone. As long as you have a computer, tablet, smartphone, or console, you can begin playing these games right away. This is yet another reason that the game industry has become so valuable during the past few years.
No Longer Nerds
In the early days, it was said that nerds were the only ones who played video games. This has changed a lot. People who play video games are no longer considered nerds. They're considered cool. It is acceptable for everyone to play these games so you don't have to worry about the stigma. Since it is so acceptable now, everyone can play video games. They don't have to worry about being singled out for their activities.
Add-Ons 
Another reason that video games have become so valuable is the add-ons. Many years ago, you would buy a video game and that is it. There was no way to enhance or expand upon that game. You would have to wait for the sequel. Now, you do not have to do that. You can buy add-ons. They're expensive but they're worth it. They greatly enhance the value of the video game. You could play a single game for many years thanks to the new add-ons. They're available in the form of DLCs. This has helped the developers generate more revenue than they would have otherwise.
Online Games
Before going any further, you should know that video games have become more profitable thanks to the Internet. It is possible for players to enjoy their favorite games with people all around the world. You can play the best online pokies Australia has to offer with many others. The sheer fact that you're playing with people from around the world makes the experience so much more intense and exciting. This also keeps things interesting for a much longer period of time. This is yet another reason that video games have become so valuable and popular. Again, this isn't going to change anytime soon. You can guarantee that the online modes are going to keep games exciting for many years to come.
The Future
When it comes down to it, you can guarantee that video games are going to continue growing in the future. The industry is just getting started. There is nothing holding it back. On top of that, many new technologies will help make these games better than ever before. VR technology is one thing that will further push the industry in the right direction. It will also help ensure that the industry is able to generate more revenue. Plus, it is about time for new consoles from Microsoft and Sony. Will they be able to compete with Nintendo, which recently had success with the Switch?
Only time will tell and the future is uncertain. However, it is clear that the industry is going to continue growing in popularity and value.