There's no doubt that 2020 has been a strange year, but the video game industry has seen more sales than ever thanks to the fact that such a huge portion of the population have found themselves with more time at home than ever before. With the year drawing to a close, we have taken this time to think about the best-selling video games of the year, and at the Olybet Website we've put together a list of the top 5.
FIFA 21
The FIFA franchise has always been incredibly popular, and it's astonishing that this game is at the top of the list given that it only released towards the end of the year. However, in a year where we have been denied access to our team's stadiums in person, it seems that FIFA has been particularly popular, as players grasp hold of their favourite sport with both hands.
Madden NFL 21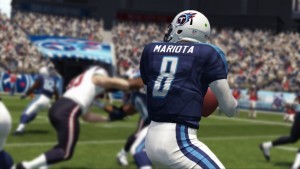 Another sports game, the Madden NFL series is based on the National Football League, and allows players to take their place in their favourite teams as they try to lead them to victory. This series of games has been running for many years, and has a solid fan base who continually buy the new releases each year. This game was released in August, and has already achieved enough sales to claim its place in this list.
Watch Dogs: Legion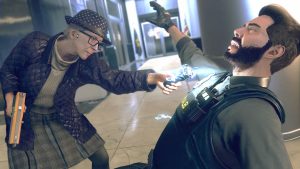 This game is the third instalment of the Watch Dogs series created by Ubisoft. Thanks to the fact that there hadn't been a release within this adventure game franchise since 2016, fans were counting down the days with excitement, and then flocked out to buy the game. Released at the end of October, the powerful hype earned this game a place in the top 5 list, and is sure to be on many Christmas lists around the world.
NHL 21
Given the year we've had in sport, it's unsurprising that there is yet another sports related game in this list. NHL 21 is the 30th game in this franchise, and focuses on the famous ice hockey league. The game was created by EA Vancouver, and was released on consoles at the end of October. NHL 21 achieved great reviews from expert panels, meaning that it is likely that this is just another game in a long line of NHL brand games that will be popular with players.
Mario Kart Live: Home Circuit
This is a new and exciting concept in video gaming, which allows players to use their consoles to control real cars that race round a 'track' in their own home. This is certainly an amazing way to bring gaming to life, and this game has become one of the key 'must haves' this Christmas. One thing that attracts people to certain games is their ability to bring families together, and there is no doubt that this is more important than ever before this year. With this being true, we can expect to see many families enjoying a few games of Mario Kart Live after their Christmas dinners this year!