Modern online casinos present an intriguing technology that draws gamblers from all parts of the world. Today, these platforms produce impressive casino games that gamblers play for fun and real money. As long as a gambler has a stable internet connection, they can play a wide array of games anytime and from any location.
Today, online casinos use advanced software than their predecessors. That's because online casino software providers are constantly introducing enhances in audio and visuals. In addition, these companies introduce innovations that improve the overall experience and gameplay that gamblers can enjoy on these platforms. What's more, these companies provide a wide array of games from which gamblers can choose what to play.
Perhaps, modern casinos keep improving their technologies because the companies that develop their software specialize in online gambling innovations. Thus, most online casinos do not develop their gaming software. Instead, they depend on third-party providers that specialize in developing innovative gaming technologies. While some casinos rely on a single company to provide their gaming software, others use several companies to ensure that their customers enjoy a wide variety of games.
Online casino software providers influence the construction and design of gambling platforms. Every casino wants to have a platform with smooth sound effects, high-quality web features, and unique graphic content. To achieve this, online casinos want to work with a robust and reliable software provider. This article highlights some of the leading online casino software providers today.
RealTime Gaming
RealTime Gaming is among the industry pioneers. This company has been operating since 1998, producing a wide range of games for online casinos. After first, this online casino software provider had headquarters in Atlanta, Georgia. However, the company relocated to Costa Rica in 2007. Currently, RTG has operations in both Atlanta and Costa Roca. The software developer also has activity in Curacao, the Hastings International headquarter. Hastings International acquired RealTime Gaming back in 2007.
This company is among the biggest names in the online gaming industry. Most people know RTG for providing reliable, fast, and user-friendly gaming software. What's more, RTG is among the few companies supplying software to US-based online casinos. Gamblers can play RTG casino games without downloading additional software. That's because RTG games are available on an instant-play platform. However, the company provides a download option for its games.
Perhaps, this flexibility for gamblers is why so many players look for casinos that feature RealTime Gaming software. A casino that uses RTG software allows customers greater flexibility in terms of customizing their online gambling experience. What's more, RTG offers compatibility with different operating systems, including iOS systems for Mac users on the instant-play platform.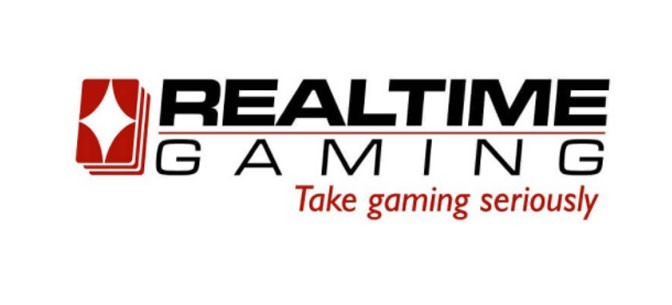 This company offers configurable options, allowing casino operators to select what to include in software games from RTG. For a player, this means you will enjoy more payouts and different rules. For instance, one online casino can offer more superb payouts than the others on a similar game from RTG.
RealTime Gaming provides software that establishes a balanced relationship between casinos and players. That means a player loses less in a single gaming session. Consequently, most gamblers are more willing to visit the casinos where they lose a low amount of money than platforms where they incur huge losses.
What's more, this gaming software provider is known for popular progressive jackpots. These titles are random without specific symbols for triggering the games' jackpots. Additionally, RTG progressive jackpots hit frequently than those from the other gaming software providers.
This company has a table games category featuring different blackjack and poker variations. These games also have progressive jackpots that give players massive payouts. Other table games from this provider include roulette and craps. The company has also produced a wide range of specialty games, including scratch cards and keno.
Online gamblers also enjoy video poker with odds of up to 98%. That means a gambler can play longer without spending a lot of money. Some features that are gaining popularity among RTG slots are the Win-Win Feature and the Feature Guarantee.
The Win-Win Feature means the slot machine compensates a player with a poor bonus during the free spin. Thus, the amount of the credits depends on the player's bet amount. On the other hand, the Feature Guarantee gives the player a bonus feature upon hitting a specific spins' number. Thus, the gamer doesn't have to wait absurdly long to get a bonus.
Overall, RealTime Gaming has established a reputable name as a safe and reliable casino games provider.
Visionary iGaming
Most people know Visionary iGaming as the leading live dealer games provider. That's because this company provides streamed, live casino games to a wide range of online casinos. Headquartered in San Jose, Costa Rica, this company is a Business-to-Business operator.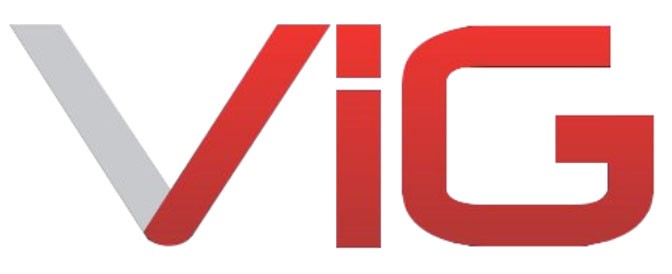 Three management team members at Vuetec started Visionary iGaming back in 2008. Now defunct, Vuetec was the Live Casino pioneer in 2005. The three members set up the Visionary iGaming operations in Costa Rica, hoping to bring more excitement into the live dealer gaming sector.
This company's studio has a vivid and lively atmosphere. Games from this casino software provider are generally above average. They come with communicative and friendly dealers, catering to the needs of Spanish and English-speaking customers. Nevertheless, the live dealer games from this company provide an interactive online gaming experience to players.
Some of the live dealer games from Visionary iGaming include roulette, blackjack, and baccarat. With blackjack from this provider, a player can get an early payout on their hand if lucky. You can also play five- and three-reel slots, virtual table games, and specialty games from Visionary iGaming.
With most games from this casino games provider, you don't have to download any app to play. Instead, visionary iGaming provides games that gamblers can access via their web browsers. That means you can load up any live dealer game from this provider with a few mouse clicks. What's more, you can easily switch to virtual casino games via the same web browser window. Thus, online casinos that use Visionary iGaming software make the online gambling experience of the customers hassle-free.
Perhaps, the main reason to play Visionary iGaming games is that almost each of them offers promotions to players. The match bonus that a player gets upon depositing the first amount is the most common. In addition, live games may have a slower pace. Consequently, players enjoy more time playing with a relatively low amount of money. You can also find an online casino that uses Visionary iGaming software with a cash-back program that allows you to recoup losses after some time.
Nevertheless, Visionary iGaming offers fair games because dealers are always in front of the player. What's more, gamblers can hold conversations with the dealers regarding what happens in real-time. The odds of these games are similar to those of a real casino, and nothing is pre-determined.
Microgaming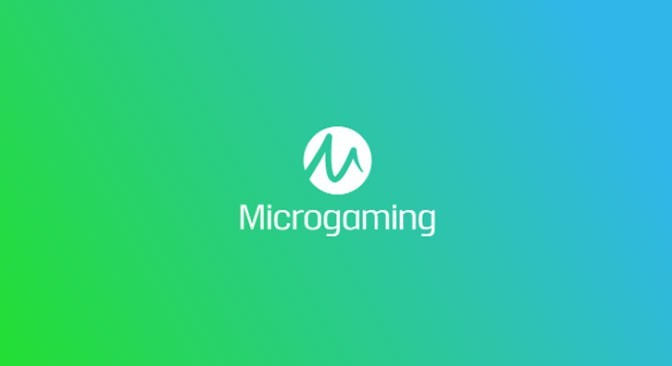 Microgaming is another pioneer in online gaming software development. This company launched its first online casino software almost 25 years ago. This gaming software provider started operations back in 1994, and it has headquarters on the Isle of Man. Most people know this company for developing bookies betting software.
Today, this company has produced more than 800 casino games. Out of these, 350 are mobile-friendly. That means gamblers can play them on their mobile phones. In addition, games from this company come with more than 1,200 variations, meaning your favorite game won't become stale or boring.
This gaming software company provides a poker room called Microgaming Poker Network, or MPN. In this network, players enjoy more than 26 poker rooms with sharable tables. And the poker room has been running since 2003, making it the oldest in the industry.
What's more, Microgaming produces exciting and new ideas consistently. And this makes Microgaming unique and a preference for some players and operators. For example, virtual reality gaming, a recently invented feature from this company, allows players to interact with virtual leaders using a headset.
Owning a poker room and a casino means the company firmly dedicates itself to improving the online gaming experience. Among the most popular games, you can enjoy from Microgaming include Games of Thrones, Jurassic Park Slot, Double Exposure Black, Thunderstruck, Alvon, and Mega Moolah. This company was also the first developer of a progressive slot machine.
NetEnt
NetEnt stands for Net Entertainment. Started back in 1996, this company has headquarters in Stockholm, Sweden. Today, the company is among the most prominent online casino software providers globally. The originality and creativity that the company exhibits in its games have enabled it to climb the ladder and become one of the key industry players.
Today, Net Entertainment has more than 1000 employees whose focus is on researching and developing new online casino games. The growth and popularity of this company are proof of its software quality. Today, NetEnt has loyal supporters, including gamblers and casino owners.
In 2014, the company reported a staggering 21.4 billion transactions. Since then, the popularity of this company has continued to grow. In 2016, the company reported a sales growth of 28.5%. Today, over 170 online casinos use software from this company.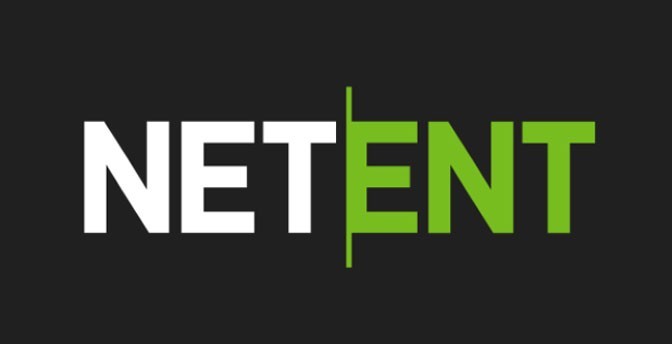 Perhaps, Net Entertainment's rapid growth is due to its software's demand by customers. The company's software library has around 220 games. And most of these games feature mobile-friendly versions available via the Touch software platform.
Net Entertainment has proven its dedication to technological innovation. The company also implements quick strategies that keep propelling it to higher heights in the industry. In 2011, Net Entertainment became the first gaming software developer to venture into the highly regulated Italian market. As of 2012, the company had altered its system to suit Denmark's regulatory requirements. Also, the company launched its software in Spain back in 2015.
Software from this gaming software provider is no doubt of premium quality because sound and graphics stand out. What's more, this company provides an instant-play platform. Thus, gamblers can access and play casino games from this developer without downloading any application.
The instant-play software from NetEnt allows gamblers to update casino games faster. What's more, operators can add software from this company to their casino games' selection with ease. Additionally, this company provides excellent mobile gaming software. That means online gamers can play a wide range of casino games from their mobile devices from this software provider. And the mobile platform from Net Entertainment is compatible with Windows, Android, and iOS devices.
Perhaps, what makes this company stand is the provision of the Live Dealer table games option. Today, Net Entertainment offers Live Mobile Casino via its NetEnt Engage program. With this program, gamblers enjoy a better online gaming experience and promotional features. Some of the promotions from this company include jackpot payouts, prizes, and incentives. A casino that uses software from this company can tailor this program to suit its needs.
NetEnt is also among the first companies to introduce the virtual reality slot. Also, the company introduced Touch Games that allow mobile gamers to play different games comfortably from their mobile devices. And these games include features like free spins, scatters, wilds, expanding wilds, sticky spins, and bonuses.
The Touch Lineup is available on Android, Apple iOS, and Windows devices. Some of the popular games from this company include Motorhead, Guns N'Roses, and Jimi Hendrix. Among the newest releases from Net Entertainment include Planet of the Apes. Others include the Arabian Nights, Hall of Gods, South Park, Dracula, Aliens, and Mega Fortune.
Overall the creativity and innovation of Net Entertainment have enabled it to climb up the industry ladder and become one of the major players in the industry. Today, most people know the company for its unique slot machine, the Reel Rush that features 3,125 pay lines.
Playtech
Playtech is also among the biggest brands in the online gaming software development industry. This company has been providing gaming software to online casinos since 1999. Headquartered in Tartu, Estonia, the company acquired its first license in 2001. And in 2006, Playtech entered the Main Market Stock Exchange in London. Playtech PLC has headquarters in Douglas, Isle of Man. However, the company has twelve offices globally, some located in Bulgaria, the UK, Israel, Ukraine, and Estonia.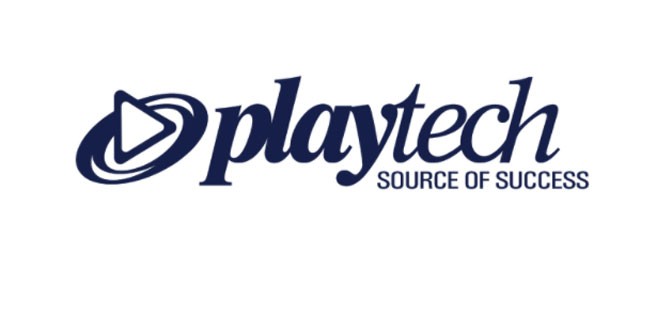 Most people know this company for security and reliability. Perhaps, that's because the company operates in regulated markets only, showing its dedication to responsible and fair gaming. Currently, the company has more than 5,000 employees. Consequently, some people see Playtech as the largest online gaming software provider. And this is a reasonable argument considering that the company is among the largest providers trading on the Stock Exchange in London.
One thing that makes gaming software from this company stand out is the graphics. While this company is quick to release new online casino games, every product comes with excellent graphics quality. Additionally, games from Playtech come with above-average sound quality. Such attributes have made Playtech one of the leading gaming software operating systems among operators and gamblers.
Another reason for the continued growth and popularity of Playtech is the acquisition of other companies. Among the popular additions by this gaming software provider include Poker Strategy, Ash Gaming, Virtue Fusion, GTS, PTTS, Intelligence Gaming, Geneity, and Mobenga.
With these acquisitions, Playtech now provides gaming software that caters to the needs of almost every online gaming niche. What's more, this company was among the first developers to offer single-player and multi-player platforms. Also, it pioneered in allowing players to use one account in accessing different gameplay areas. That means a player can access the casino, poker, mobile casino, and live gaming platforms.
Playtech seems to know that consumer needs keep evolving. Consequently, the company keeps improving its technology to cater to the needs of the expanding gaming customers. Currently, this gaming software provider has produced over 500 casino games. And the company releases a new game almost every week. Some of the games you can play from this company come with progressive jackpots and bonus features. In addition, Playtech has an extensive progressive slots selection that includes popular titles like Beach Life, Gladiator, and Gold Rally. In addition, the Marvel Comics series from Playtech features slot games like the Fantastic Four, Iron Man, The Incredible Hulk, and Thor.
You can also play keno and video poker slots from Playtech. Popular table games from Playtech include Baccarat, Blackjack, Roulette, Pai Gow Poker, Caribbean Poker, and craps. Overall, Playtech is a major player in the online gaming software development industry.
Evolution Gaming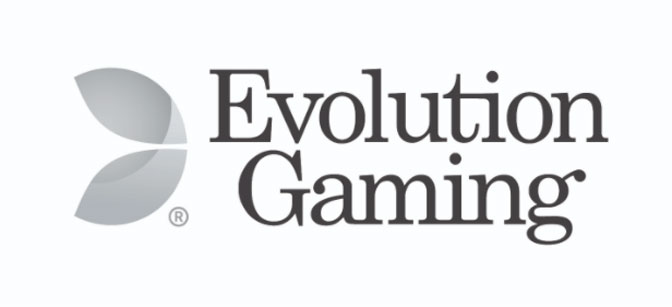 Evolution Gaming began operating back in 2006 in Riga, Latvia. The company is among the premier Live Casino games suppliers. Over the years, the company has played a crucial role in enhancing the popularity of Live Casinos. Today, the company features in Stockholm's NASDAQ.
This gaming software provider also holds licenses from the Alderney Gambling Control Commission, Malta Gaming Authority, the Belgium Gaming Commission, the United Kingdom Gambling Association, and the Romania National Gambling Office. That means the company provides ethical and fair casino games.
Evolution Gaming focuses on providing entertaining and quality live dealer casino games. These games come with a real-life dealer that a player can interact with via a webcam. In addition, the live feeds for these games have a high video quality. The high-definition video makes playing live dealer games from this company an enjoyable experience.
Today, many casinos feature live casino games from Evolution games, making it a household name for gamblers. The company has also won the EGR Operator Awards for being the top Live Casino games supplier for the past eight years.
Some of the popular games from Evolution Gaming include:
Live Caribbean Stud Poker

Multi-Game Play

Live Dream Catcher
Overall, Evolution Gaming stands out as the leading live dealer casino games provider. Products from this company are now available in different online casinos. What's more, the company provides live dealer games in different and unique variations. For example, the Multi-Game Play feature allows a gambler to play even four games at a go.
Rival Gaming
Rival Gaming is also a famous online casino software developer. This online casino gaming software provider began operating back in 2005. However, the company unveiled its GiGse production in 2006. Rival Gaming has headquarters in Nicosia, Cyprus, and over 50 operators use its software.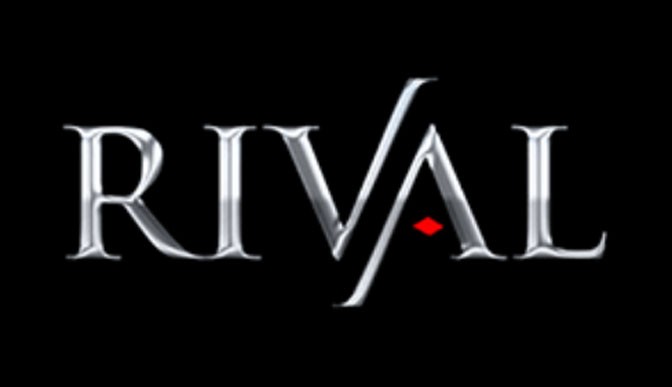 This gaming software developer mainly focuses on producing unique online slots. Today, gamblers enjoy exciting video slots from this company, with i-Slots being its work's highlight. In addition to providing amazing games, slots from this company come with bonus features and exciting storylines. And this makes playing slots from this company more fun for most gamblers.
Most online gamblers know Rival Gaming for slots packed with great payouts, innovative bonuses, and striking visuals. Rival Gaming is also a popular provider of specialty games like Super Sudoku and video poker variants. You can also play table games from this online casino software developer. Overall, Rival Gaming produces games with impressive sounds and graphics. That means gamblers enjoy premium entertainment playing games from this company.
Interactive slots are the most popular products from this company. These include i-Slots like Hole in Won. The company has also produced slots like Reel Runs 1, 2, and 3, Baby Boomers, and Spy Game. In addition, you can enjoy table games like Blackjack and Card Clash from Rival Gaming. Others include Ride 'em Poker, Baccarat, Roulette, Pai Gow Poker, Casino Battle, and Red Dog.
Rival Gaming is also a popular provider of progressive jackpots such as 1 Million Reels BC, Strike Gold, and Major Moolah. Other games from this company include Deuces Wild, Deuces and Joker, Aces and Faces, Joker Poker, Tens or Better, and Double Joker.
Final Thoughts
Online casino operators and gamblers can choose software from different developers. These companies specialize in providing innovative solutions to operators and gamblers. That explains why you can now find an online casino that accepts gift cards or a platform that allows you to gamble from your mobile device. Overall, online gaming software developers want to enhance the experience of both casino operators and gamblers.