Do you ever wonder how you would survive an aeroplane crash in the Canadian mountains? In The Long Dark, this is exactly what you will be forced to do. After getting out of the aeroplane in a freezing cold deserted area, you need to find shelter, making fires, hunt animals and much more. We will run you through this game without trying to tell you too much. It is available for both MAC and PC users, as well as on XBOX and PlayStation 4. We have tried it out on MAC. For a more detailed and revealing article about this game check out metro.co.uk's review.
Different game modes of The Long Dark
This game has a lot of different game modes. This is a constantly evolving game, why we can't review more than what we so far been able to try out. But, this is a lot for sure – and all the different gaming modes are equally as interesting and challenging.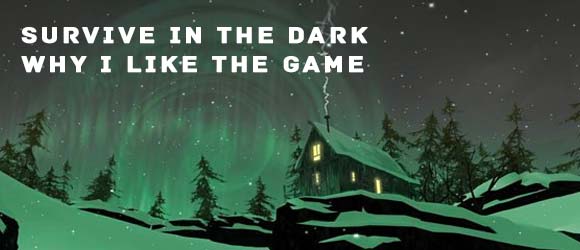 Story Mode
In the story mode, you are looking for your ex-wife, that also was in the plane crash. The whole area seems to have been damned with some kind of a curse and the electricity doesn't work. Or is it? Some nights, you will see a light in the sky, and all of a sudden, radios and street lights are working again. It is mystical and intense – you really can't stop play until you figure out what is really going on in this wild-life. However, the end of the story mode is not even produced yet. The creators, Hinterland, has so far created Season 1 and we are waiting for what will happen in Season 2. The seasons 2 will most likely be released in 2019. While you are waiting there are a bunch of other games in 2019 that you can try. We expect Season 2 to be better than the 1st season.
Survival Mode
There is also a survival mode. The objective in this mode is to, exactly, survive. For as long as possible while you are finding new items to use and discover more of the world. The world is huge, and by using coal you are able to sketch maps to find your way around. But be certain, ridges, summits and other obstacles will still make it really hard to find your way around. In survival mode, you can choose different difficulty levels. But start on level one, if you want to play for more than a couple of minutes…
Challenge Mode
The last game mode is to complete different challenges. Make your way to the top of the summit in the hardest area of the whole game and find a distress pistol in the Hopeless Rescue. Or take on some of all the other really tough challenges.
We could write for hours and hours about this game but then you wouldn't be able to discover everything by yourself. This truly is one of the most intriguing games developed for the last couple of years. If you are into the wilderness, survival and action – you are going to love The Long Dark! Remember to check out our friends at new casino 2019 for advice on the best sites 2019. Play responsibly and play only because that it is fun.