The critically acclaimed, Cyberpunk-Meets-Magic world of Shadowrun is coming to Hong Kong!
Set in the magically awakened city of Hong Kong in 2056, players will find themselves exploring the underworld of triads, tongs, wild magic, and bleeding edge cybertech with a crew of flawed, dangerous runners each with their own backstory and special abilities.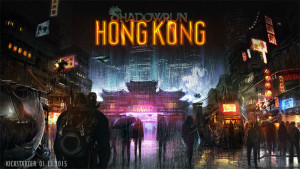 The campaign is already underway, but Harebrained Schemes is turning to its fans to co-fund more characters, more features and more missions. Some of the kickstarter goals even include things like becoming a character within the game!