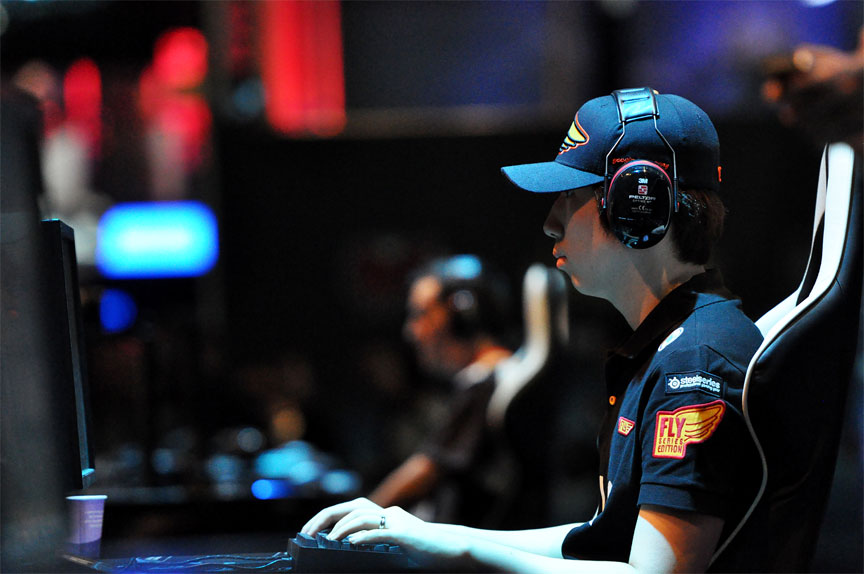 Getting paid big money to play video games is a dream for many aspiring gamers. And the recent events from the H1Z1: Fight for the Crown tournament show that prize pools of $300,000 are becoming available for lesser-known games, and so there's hope for even the most niche of gaming tastes.
But whilst we can read about how the likes of Saahil "UNIVeRsE" Arora made nearly $2 million from 39 Dota 2 tournaments, it's obvious that there will be many gamers who failed to make such impressive money. So what are the secrets behind success in eSports?
Daily practice
Most professional gamers think nothing of putting in daily practice sessions of between six and eight hours. This is because playing games is like another other sport and it's only through knowing your game inside-out and sharpening up your reflexes that you'll be able to make it to the top.
Regular breaks
However, as ESPN's report on eSports shows, it's important to not be another gaming burnout who has to retire early due to nasty ailments like deep vein thrombosis and carpal tunnel syndrome. And with Lucky Nugget Casino's blog showing how a clear mind can even affect the success of a blackjack game, it reaffirms just how important it is to take breaks to make sure that your mind and body are operating at peak performance.
Get competitive
Whilst playing against computers is good practice, there's nothing like playing against real human opponents to give you that winning edge. By going to websites like UMG Gaming and taking part in the daily tournaments hosted there, you'll not only get plenty of practice but will also get your name noticed and improve your profile in the competitive eSports scene.
Don't expect too much too soon
It's also important to realise how luck plays a massive part in the success of any eSports player, and so don't expect to automatically become an overnight gaming phenomenon. Many successful pro gamers put in years of hard graft before being recognised by one of the big tournament organisers.
Getting good kit
And finally, it's also a good idea to invest in getting computer equipment that lets you play to the peak of your powers. Everything from a good gaming keyboard from Razer to even a screen that offers ultra-low latency will all help you gain an extra level of competitiveness. And whilst some of the more relaxed games like blackjack might not require such impressive tech, it shows that there's many things to consider when it comes to becoming a pro gamer.