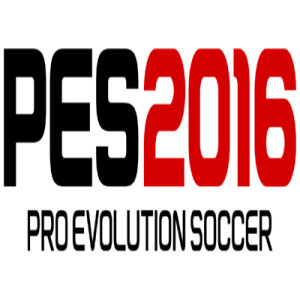 Konami Digital Entertainment Inc. has announced a September 15th / 17th release date for PES 2016, marking the 20th anniversary edition of the hugely successful football series.
From its humble origins on PSOne, the PES series has leaped from format to format, adding ever more realism as it evolved. This heritage has been celebrated in PES 2016's new tagline 'Love The Past, Play The Future', highlighting the series' recent return to core PES values in last year's PES 2015 and focusing on the many new gameplay and presentational elements that will further establish the series as the definitive soccer experience.
PES 2016 aims to retain its title of 'Best Sports Game', as voted across the world at games shows and by major media outlets in 2014, by continuing to lead the way in the recreation of 'The Beautiful Game'. The series aims to go back to its roots to create an exciting match between users, and proudly present PES 2016 to deliver quality gameplay following 'The Pitch is Ours' mantra. From further integration of the industry leading Fox Engine to bring the on-pitch action to life and the full commitment to centre the product around creating the best gameplay experience, to the full redevelopment of Master League, every facet of the game has been enhanced to deliver yet another outstanding product.
PES 2016 will also exclusively retain its use of the UEFA Champions League club competition, which was announced recently. This new 3 year partnership allows KONAMI to feature both the UEFA Champions League and UEFA Europa League club competitions within its many options, with both featured as individual modes or within the larger season overview upon qualification – with the UEFA Super Cup featured within the iconic Master League mode
Further details of PES 2016's content – including a rewards program for current myClub users crossing over this year – will follow, with new information and screenshots released at E3 next week.
"PES 2016 will be the best game in the series," explained Erik Bladinieres, European Brand Director of Football at Konami Digital Entertainment B.V. "This is solely due to the passionate feedback and support from our users and the community, which helped us get back to the core of what PES is. We truly believe with PES 2016 we will continue to celebrate the history of PES and everything it stands for, and create a new level of quality that has never been reached by any football game. Here's to another 20 years!"