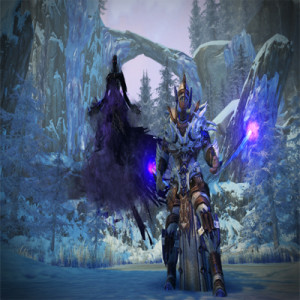 Starting Sept. 8, players can experience Neverwinter: Elemental Evil on Xbox One. In our largest update to date, Neverwinter: Elemental Evil will bring content from four different expansions including Elemental Evil, Fury of the Feywild, Shadowmantle and Curse of Icewind Dale all available to play for free.
Neverwinter: Elemental Evil will bring an increase to the level cap, the Oathbound Paladin playable class and new adventure zones. Adventurers will also gain access to four end-game campaigns and additional in-game dungeons for veteran Xbox One players looking to collect more loot as they adventure through the Forgotten Realms. In addition to new content, this update will also continue to bring quality-of-life improvements to the constantly evolving MMORPG.
With over 2 million players since launch, Neverwinter continues to dominate the charts as the top free-to-play title on Xbox One in 2015. Neverwinter on Xbox One brings a full-fledged roleplaying experience with a living social world allowing players to experience Dungeons & Dragons adventures with their friends. Neverwinter on Xbox One also utilizes console features including friends list integration and optimized controls to easily transition the MMORPG experience from PC to console.
Neverwinter is a free-to-play action MMORPG that features fast-paced combat and epic dungeons. Players explore the vast city of Neverwinter and its surrounding countryside, learning the vivid history of the iconic city in the Forgotten Realms and battling its many enemies. Neverwinter is currently available on Windows PC and digitally for Xbox One, available free-to-play with Gold from the Xbox Games Store.