Gaming industry has witnessed tremendous success in the online world over the past one decade. It's already a multi-billion dollar space which is enjoyed by both young adults and millennials who can't get over their fondness of videogames from their childhood years!
Top gaming companies like Electronic Arts (EA), Sony, Ubisoft, Activision Blizzard, Tencent and NetEase are all engaged in cut-throat competition to deliver the most enjoyable games to players. Here in this short article we will acquaint you with some of the most popular gaming genres of the present times. The list can help starting-out gamers to make the right picks from early on in their gaming journey.
Action Games
These games challenge the reflexes, reaction time and hand-eye coordination of the player. The most popular action games offer a good mix of adrenaline rush and vibrant visuals. Considering the dominance this genre enjoys in the gaming industry, software developers are constantly trying out new innovations and tactics to deliver novel experiences to the players. With technological advancements, this genre has also branched out to multiple sub-genres like Shooting, Arcade, Double Dragon, Final Fight, Beat them Ups and more.
Sports games
Videogames based on sports have been around ever since the beginning of the gaming culture. It's a genre that continues to be amongst the most favourite throughout the world. Sports games essentially simulate conventional physical sports involving multiplayers or an opposing team which is AI-controlled. While some of these games are based on actual sports rules and tactics, others are inspired from the strategies behind them, for instance the Champions Manager.
FIFA series is the most popular of all the sports games on the market today. In fact, it holds the record for the bestselling sports game in the history, having sold over 3.2 million copies of FIFA 12 within a week of its launch.
Role Playing Games
Often referred to by their short-form – RPGs, this genre features games such as Star Wars, Dungeons & Dragons, Battle-Tech and the kinds. They showcase visually rich 3D experiences apart from text-based console gaming. The player normally takes control of a fictional character that goes on a quest inside a fantasy world. The widespread popularity enjoyed by this genre has encouraged developers to diversify into sub-genres like Adventure RPGs, Strategy RPGs, Online RPGs and more.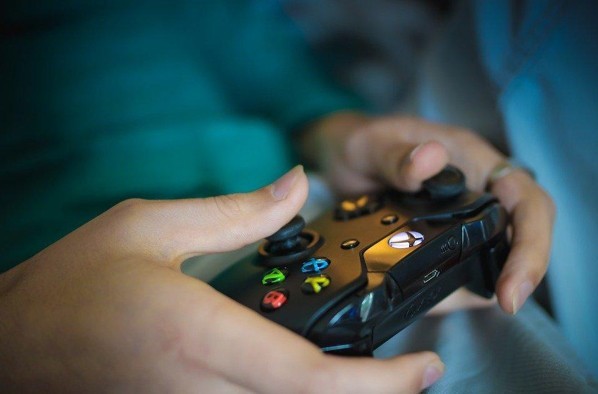 Online casino games
Although they don't strictly fall into the video games category, it would be injustice to talk about online games and not refer to online casino games. The online casino industry has grown exponentially over the past one decade, especially with the opening of various markets throughout the world. Of all the online casino games, it is the online slots which are most popular as they offer huge winning potential to the players, sometimes running into millions of dollars. If you are in UK, you can see people playing slots non-Gamstop as well as on Gamstop platforms.
Real-Time Strategy Games
Also popularly referred to as RTS, this genre got its name from Brett Sperry, the renowned producer who coined it for the popular game Dune 2. Essentially, strategy games can be split into two categories – Real-Time Strategy (RTS) games and Turn-Based Strategy (TBS) games. Some of the biggest titles that fall in the RTS category include League of Legends, Star Cast and Age of Empires.