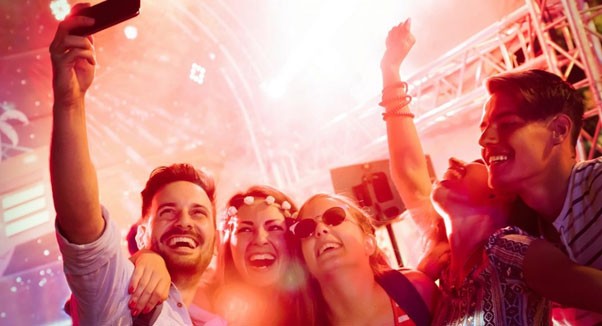 The casino industry is facing a new challenge: how to get millennial gamers through the doors and entice them to play their games. It seems that this generation of 18 to 35 year olds are not quite as willing to play games purely for the chance of winning money. That's not to say that they don't still make up a large percentage of players, but they just don't play games in the same way.
Millennials vs Gen Xs
The biggest difference between millennial gamers and Generation X gamers is the way they use technology. Millennials go hand in hand with smartphones – they don't go anywhere without one and they use their smartphones for everything. Online casino giants caught on to this extremely quickly and have been streamlining their services to be compatible with every type of mobile device.
Online casinos are the main reason why land-based casinos see fewer millennials walk through their doors than Gen X'ers. The Gen X generation are more inclined to see a land-based casino as a form of social entertainment and are more willing to get dressed up, have a few drinks and make a night of it. Millennials play games from their smartphones whenever and wherever they like. And Millennials tend to drink much less than previous generations; another reason why the casino floor has less appeal.
Developing Games for Millennials
The games that millennials play tend to focus more on skill than luck. Poker, of course, never goes out of fashion, but slot games have had to up their game. This is true for both land-based and online casinos. In order to get millennials interested in slot games the software providers have started approaching slots from another angle.
The 3-reel format just doesn't cut it anymore. Slot games have to have skill based mini-games incorporated into the main game. The slots need to be challenging and they need to have out-of-this-world graphics. Fruit symbols and lucky 7's may evoke nostalgia among older players, but younger players want none of it. Younger players need to be able to connect to the game that they're playing on an intellectual or emotional level, which means they want interesting characters, more developed storylines and, if possible, branding that they recognize.
To give slot providers their due, the slots hitting the market these days are breath-taking. Designers have taken millennials into account and have started producing games that hardly even resemble the slot games of old. These days, a modern slot game is more likely to resemble an arcade game, like Pacman for example, and players are given a chance to put their skills to the test while also trying to win a jackpot.
However, some games never go out of fashion, particularly those with a progressive jackpot. We recommend all players, no matter when they were born, to learn more about slots at https://casinopilot.ca/games/slots and then take the opportunity to explore all the free slots Canada has to offer. You may be leaning towards the newest slots around, but don't dismiss the older ones just yet.
The 3-reel slot still has its appeal, but due to popular demand we now get to enjoy more reels, more paylines, more special features, more mini-games, better graphics, better sounds and better chances of winning. We have the millennials to thank for that! It remains to be seen whether or not the land-based casinos will be able to shake free from the bonds of tradition and provide an unlimited supply of green juice alongside the beer, but the slot landscape has certainly benefited from the upgrades.