Starting August 11th, the Los Santos Summer Special arrives, delivering GTA Online players a variety of new activities, including co-op missions launched from player-owned Galaxy Super Yachts, Business Battles in unexpected locations, and Adversary Modes taking place in the Diamond Casino & Resort – all in time for everyone's favorite season.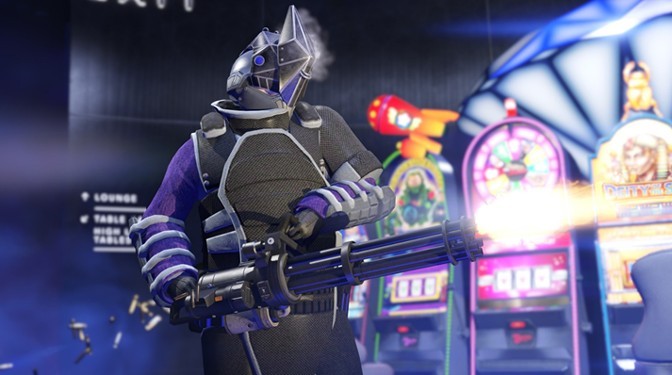 Players can also expect new vehicles and customizations, new Open Wheel Races, and the all-new Open Wheel Race Creator for designing customized street circuits, along with quality of life improvements, general fixes, and more.
Make the most of the remaining dog days of the Southern San Andreas summer with a host of new activities hitting GTA Online next week. Featuring everything from tense new co-op missions launched from your Super Yacht to the track-based thrills of new Open Wheel Races, to a fleet of new vehicles to acquire and much more, Summer in Los Santos has something for everyone.
Galaxy Super Yacht owners will be able to engage in an all-new series of missions, either alone or with up to three shipmates. Everything from deep-sea diving to high-speed hi-jinks on the high seas, there's action for sailors of all stripes.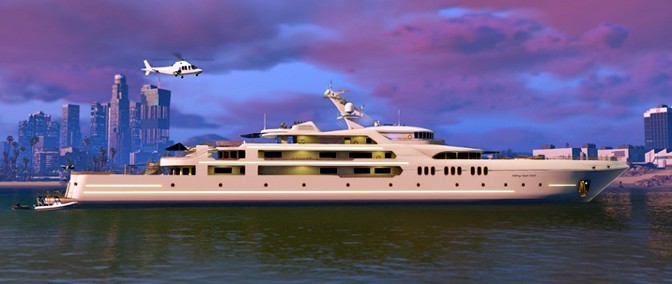 Between deliveries and sales, the upwardly mobile can take to the streets in new Business Battles in some surprising locations for serious rewards. The Diamond Casino and Resort will also see a range of Adversary Modes taking place on the premises.
[amazon text=Pick up a copy of Grand Theft Auto V from Amazon and join the fun!&asin=B07CSVMVGT]
Meanwhile, auto websites will be flooded with more than a dozen new vehicles to purchase, including rides for Benny to customize, off-roaders, tunable sports cars and a pair of new Open Wheel beauties. Push them to the limits in a series of new Open Wheel Races – or design your own street circuit with the new Open Wheel Race Creator.
Editor's Note: Check out our full review of Grand Theft Auto V!
Plus, a number of general improvements and fixes – as well as the ongoing series of weekly special events and bonuses to take part in over the coming months – once the Los Santos Summer Special hits GTA Online on August 11th.