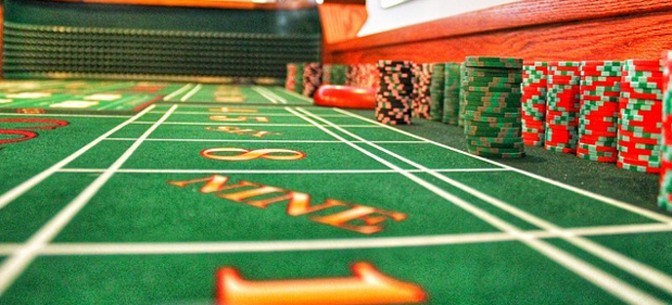 The concept of gaming and gambling is not a new phenomenon in Africa. Gambling especially has been engaged in for decades as it presents a natural source of entertainment and competition among young and old alike; what was missing was the proper organization for these activities. Interestingly, with a growing population of youths, Africa presents a lucrative market for such activities as gambling and casinos. Casinos in Africa can be said to be in their formative stages as the understanding and patronage of casinos cannot yet be compared with what obtains in the western world. While many countries of the world spent several months in the year 2020 in lockdown, social activities involving the congregation of people were largely affected and this included betting shops and gambling centers. While significant improvements have been made in the fight against the coronavirus and the world is out of lockdown, it is apt to say that casinos in Africa are due for significant growth in 2021. The market spread of casinos is poised to penetrate the African market especially in major countries like Nigeria and South Africa.
Tournaments
One of the changes that are likely to take place in the African gambling scene is the introduction of tournaments. This is more of a natural progression of gambling as it evolves from the natural two or three person challenge to a bigger and better-organized competition that players can get to compete with one another and with a chance to win bigger sums of money. Casino tournaments are not a new phenomenon in the West and Africa is due for these casino tournaments. Moreover, the fame and popularity of casinos in Africa are minimal, tournaments can serve as a marketing drive to help propagate its fame and encourage interest from Africans. Fortunately, in major nations like South Africa and Nigeria, there are not stern laws against the administration of betting sites and this could help to even enhance the growth of casinos in the African continent in 2021. Since casinos are still in the growing stages in Africa, these tournaments would first be organized in casino shops as players may not be used to online play. Casinos in South Africa have already begun offering online tournaments and it is no surprise that some of the biggest poker players from Africa are based in the country. Due to the rising profile of casinos in the continent, it is best to keep in touch with new African online casinos by checking online for new entrants so as to take advantage of the sign-on bonus and other perks. For new players, these bonuses can be useful in learning the rudiments of casinos and position themselves for future tournaments.
Popular Casino Games in Africa
The type of casino games that are more likely to attract significant attention in Africa at this time are those that are simple to play and also fun to play. It is also advisable that these games come with easy-to-understand rules. For a start, games with progressive slots would be great for the African market. The promise of bigger rewards is one that would sway the interest of African players in embracing casino games. Hence casino games like Bingo and Poker would be great for a market like Africa. When it comes to casinos, poker is arguably the most popular game, it is universally understood and it is also a spectator sport, hence it would be nice for online tournaments. Roulette is another game that can enjoy significant interest within the Africa market.
African Players and Online Casino Tournaments
Africa is a mobile-friendly continent as Smartphones represent a major means of internet access. This is exactly while online tournaments would potentially experience a major boost in 2021. The only major impediments that can affect the prospect of online tournaments are the unstable power supply and unreliable internet access. These two could affect the rise of online casino tournaments to an extent but with the huge sum of money that could be won from these tournaments; they are unlikely to be enough to deter players from participating in these tournaments whenever they become the norm. In as much as there is sufficient understanding about the rules of the game and there is fairness in the organization of the tournaments, Africa may become the next big market for casino operators within the next decade. It could also become the new darling of the gaming industry attracting attention from some of the world's biggest gaming software publishers.
2021 is a year that holds a barrage of opportunities for casinos within the African continent. The continent is primed for some changes that could propagate casinos both offline and online to an enviable height that could see the continent step into the global stage as one of the biggest markets for casino games.
Written By: Bright Elemeje