If you are a gamer, then this holiday season is shaping up to be a really good one. Game companies are offering free games and deep discounts to try and make this holiday a little more marrier than last year. We've already covered some of the great stuff being offered so far, but let's look at some even more fun things to keep us all happy over the holidays.
Let's start off this new list with some amazing offers from the aptly named Free League, a publisher and distributor of some of the newest and most advanced role-playing games on the planet.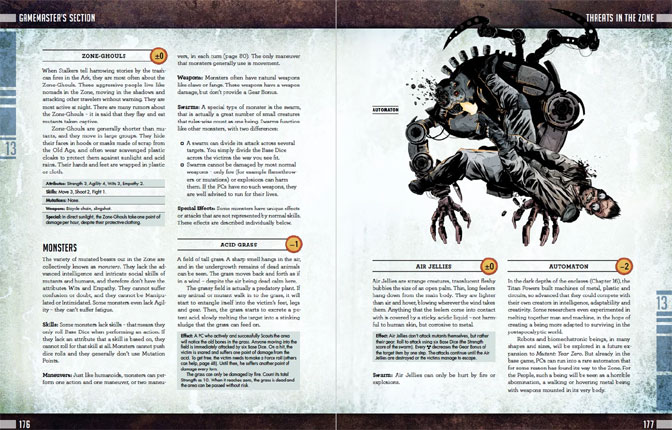 This year, Free League is not fooling around, with discounts of up to 50% on many of their award-winning tabletop roleplaying games, including the amazing ALIEN RPG, Vaesen – Nordic Horror Roleplaying, MÖRK BORG, Things from the Flood, Tales from the Loop, Forbidden lands, Symbaroum, Coriolis – The Third Horizon and Mutant: Year Zero.
According to the Free League, they have grabbed their magical swords and slashed the prices for an abundance of RPG core books and on quite a few add-ons. Here is a wonderful opportunity for players to go to places you have not yet dared to explore. A chance to journey to alternate 1980s and 90s, wander into the post-apocalyptic Zone, explore dark forests where strange creatures hide in the shadows, walk into unknown lands brimming with magic or even travel into the vastness of space where things alien awaits your arrival.
The 50% discount applies to ALIEN – The Official Roleplaying Game, Vaesen – Nordic Horror Roleplaying, MÖRK BORG – A doom metal album of a game, Forbidden Lands – Roleplaying in a Cursed World, Symbaroum – Roleplaying in a Wonderous World, Mutant: Year Zero – Roleplaying at The End of Days, Tales from the Loop – Roleplaying in the '80s That Never Was, Things from the Flood – Roleplaying in the '90s That Never Was and Coriolis – The Third Horizon – Roleplaying in the Darkness between the Stars
Games and Gaming Fun
Perennial bad boys of the game development industry, Running with Scissors, is celebrating over 20 years of games and controversy with deep discounts on Postal Games. They are even offering a huge bundle of fun for the holiday on Postal Gear.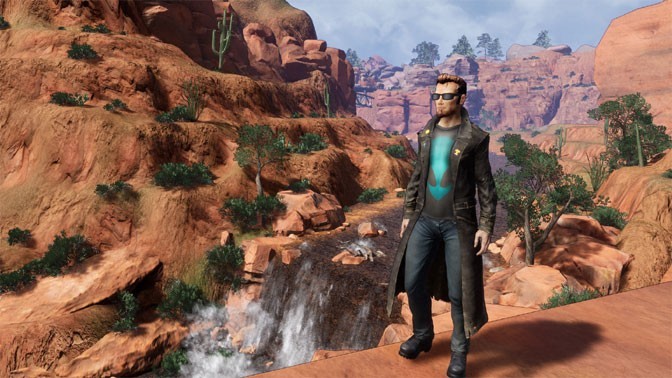 The gorgeous collector's edition includes a finely crafted collector's edition box, the postal XX DVD, which includes all the games we have made and one horrible one that they didn't make, as well as the postal movie. They have also created a beautiful little art book that contains various pieces of Postal art and pics from 20 years of RWS Magic. There is a POSTAL XX Sticker, a RWS temporary tattoo, and last but not least the official Krotchy Nut Rag. So, enjoy that.
And if your interest is more in line with doing a little wagering to try and pick up some extra holiday cash, or just to take a break from all that holiday shopping to play a few hands or spin some slot reels, then lots of the best high-quality casinos are happy to play with you this year. You will have to bring your own eggnog and luck, but the games are warmed up and ready to go.
Movie Mayhem
Look, we can't play games all the time. Sometimes we have to sleep, or maybe at least chill out and watch some movies. For that, Red Box has got you covered this year with some free holiday-themed movies along with lots of other movies to stream, rent and enjoy.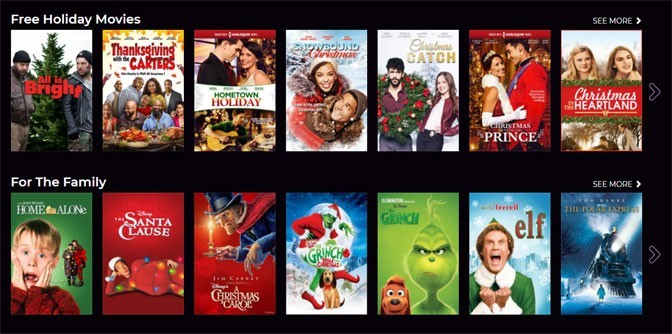 The holiday fun so far includes:
Holiday Faves at the Kiosk: The Polar Express, A Bad Moms Christmas, Office Christmas Party, Dr. Seuss' The Grinch and more!
Free Holiday Movies: A Very Country Christmas, Christmas With a Prince, Hometown Holiday, Christmas in the Heartland, An American Christmas Carol and more!
Christmas Classics and Family Favorites On Demand: Home Alone, A Christmas Story, National Lampoon's Christmas Vacation, How the Grinch Stole Christmas and more!
Holiday Romance On Demand: Last Christmas, The Holiday, Love Actually, Last Holiday, Serendipity, The Best Man Holiday, The Family Stone and more!
Not Really Christmas Movies On Demand: Die Hard, Krampus, Edward Scissorhands, Gremlins, Harry Potter & The Sorcerer's Stone, Trading Places and more!
So, it looks like it's shaping up to be a fun holiday, no matter how or what you like to play. We'll keep our eyes open and let you know if more holiday discounts or freebies come along.