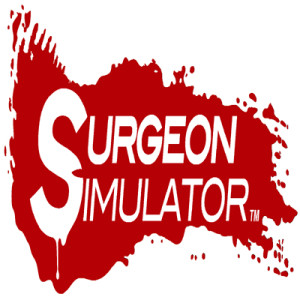 The time for console owners to scrub up has finally come, as Bossa Studios proudly announces today that Surgeon Simulator is bringing its signature style of medical mayhem to PlayStation 4 computer entertainment system. Following hot on the heels of successful launches on both Steam and iOS, Surgeon Simulator's morbid sense of humour soon promises to bring an all new brand of chaos into the homes of millions of console gamers.
With over one million copies now sold, worldwide, and over 2.34million fan-made videos uploaded to YouTube, the original Surgeon Simulator 2013 has followed its critical and commercial success with a BAFTA Games Award nomination and iPad version, which hit the Top 5 on the paid App Store charts in 49 countries.
"Bringing Surgeon Simulator to the PS4 proved to be both an exciting design challenge and a hilarious development experience," states Bossa Studios co-founder and Creator-in-Chief, Imre Jele. "This new version definitely escalates the comedy of the original, bringing the physical humour of the game out of the screen and into the living room, which makes testing all the more entertaining!"
Transplanting the game's clumsy controls onto the Dualshock 4 wireless controller, Surgeon Simulator makes full use of the six-axis sensor to make sure players really experience swinging scalpels and flailing forceps! Sofa based surgeons will also be able to utilize the controller's new Share function, meaning that every punishing procedure can be uploaded via the PS4's streaming services, real-time.
Surgeon Simulator will be launching on PlayStation 4 soon.