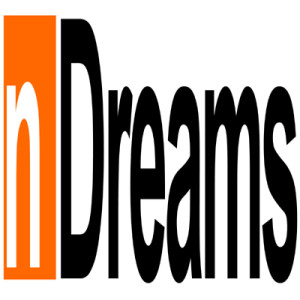 nDreams, a leading UK-based developer and publisher for VR, are pleased to reveal their first major VR project at E3, The Assembly, for Oculus Rift and Sony's Project Morpheus.
The Assembly is a mysterious 2-character adventure game designed to show off VR with unique mechanics and effects. An exciting VR journey full of puzzle-solving, exploration and suspense, the narrative is written by Tom Jubert, writer on Driver: San Francisco, The Swapper, Penumbra and FTL.
Players are propelled into the world of The Assembly, a secretive collection of scientists, academics and engineers who believe morality in society is preventing scientific advancement and are committed to discovering a universal theory of everything, at any cost.
Driven forward by a powerful and disturbing narrative, you will experience the story through the eyes of two different characters: the brilliant but in-the-dark prospective newcomer Madeleine Stone, and long-term member, Joel Pearson. Explore the strange and atmospheric underground Assembly headquarters, face moral dilemmas, make your own decisions as to whether the end justifies the means and solve challenging puzzles designed specifically to leverage the enhanced visuals provided by VR, with scenarios involving binoculars, microscopes, night vision goggles, interactive terminals, photography, physics puzzles and more.
Full VR support ensures maximum immersion, and carefully-designed gameplay mechanics utilize the visual capabilities of the interface while simultaneously providing a great experience for non-VR players too.
"I'm very proud to announce The Assembly today – it's a game that has been designed specifically with VR in mind from day one and we can't wait for people to experience it. As a studio we are now focusing almost exclusively on virtual reality, which we believe is going to transform immersive gaming and offer new kinds of entertainment. With good VR, experiencing beautiful worlds and rich stories is ten times better, and the more we experiment with VR, the more excited we become about its potential." States Patrick O'Luanaigh, CEO of nDreams
nDreams have been at the forefront of virtual world publishing since 2006 after becoming the largest global publisher in PlayStation Home. After securing a £250,000 investment from Mercia Fund Management, the studio has been able to expand its operation with board member Mike Hayes, former CEO of SEGA, who joins the talented Nicolas Lovell and Pip Burley. The investment has also allowed the team to enhance their VR technology and strengthen the studio further.