Computer games never get old. Even today that we can easily have games on our phones and tablets, we still like the full experience of PlayStations, game consoles, Nintendos, and of course the good ole computer games. Games like the newly popular Among Us and Mobile Legends,  despite being widely played using mobile phones, they still have their desktop game version.
A problem people had in the past with these computer games is that they need to be installed into your personal computer or laptop. If you're visiting a friend or family for days and you suddenly wanted to play a game you have on your desktop but your friend doesn't have it on their computer, then that would be very unfortunate.
The best solution to this problem is to put computer games into custom USB drives. You can even come up with your own cute USB drive or funky USB flash drives that match the game you like.  These games do not really release in USB flash drives but if you want to expand the memory of your gaming console or if you want to take your game anywhere with you, it's be great to store it in a badass USB drive.
Here are the reasons why it's such a convenience:
PORTABILITY
Having computer games in custom USB drives makes it easier for the gamers to use and play. They won't need to install it in every computer they use just to play games. All they would need is a USB drive with the games' file and that's it! Also, USB drives are small so you can attach them to a keychain, hang them by a sling, or even put them in any pocket you have. However, please note that some portable games may require the computer to be used to have software that would be able to open PAF files you downloaded. Don't worry. These games can still run through other portable storage like SD cards or MP3 players.
BIG STORAGE
One great thing about USB drives is that although they're small, they can store tons and tons of files. They can store 1 to 128 gigabytes (GB) of data. I think a USB drive with 1 GB storage would already be enough for 1-3 games.
FAST TRANSFER SPEED
When compared to SD cards, these USB drives are faster when transferring data. SD cards have a transfer speed of 138 MBps while 2.0 USB drives have 480 MBPs and 3.0 USB drives, also known as SuperSpeed USBs, have 600 MBps.
COMPATIBILITY
This can connect to almost any device as it can connect to desktops, laptops, notebooks and even android phones. To connect USB drives to android phones, all you'll need is an OTG. After having that, you can connect your USB drives and many other things with a USB, like memory cards and hard drives.
Now that you're hopefully convinced, here are some of the coolest USB flash drives for games we've seen:
CALL OF DUTY USB DRIVES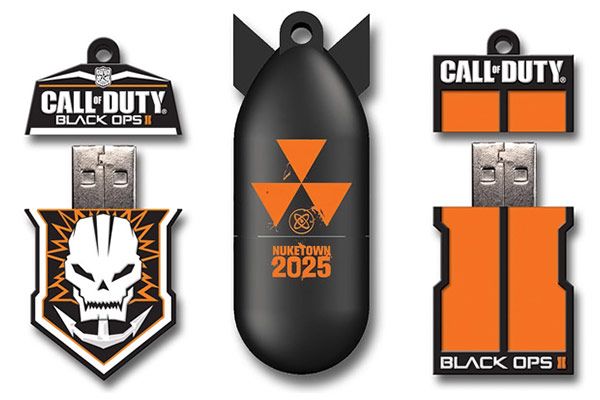 If you're a Call of Duty: Black Ops II fan, you CANNOT not have these badass USB drives. You can choose from three designs– the skull and anchor badge icon, the bomb design, and the classic Black Ops logo.
POKEMON GAMEBOY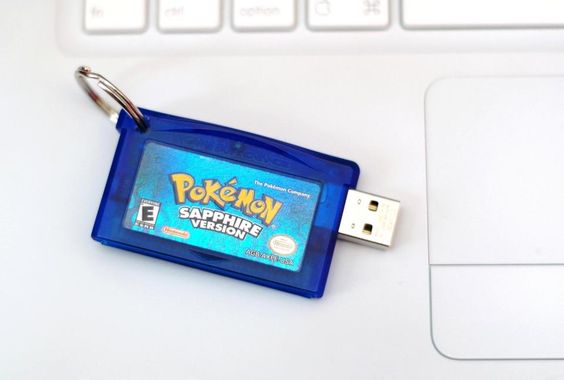 If you're a fan of Pokemon or Gameboy or retro NES games, you might want to put all your games in this cute USB drive. It frees your laptop from space and it will make your life more organized. Plus, who doesn't want to show off their kiddie side sometimes?
AK-47 RIFLE USB DRIVE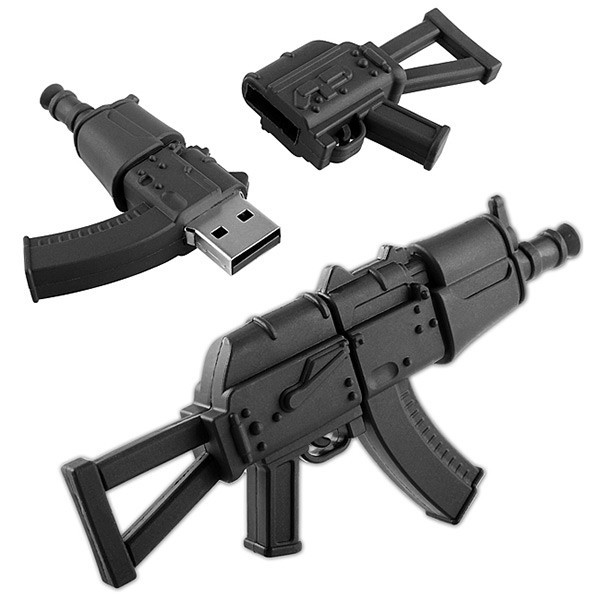 You can put your Counter Strike and other first-person shooter games in this baby. Don't worry, you won't go to jail if you carry it around. Just don't go poking people with it!
If you're a gamer or if you know someone who's a game addict, surprise them with these awesome game-inspired flash drives. They'd be grinning from ear to ear while they get their files and their lives in order.